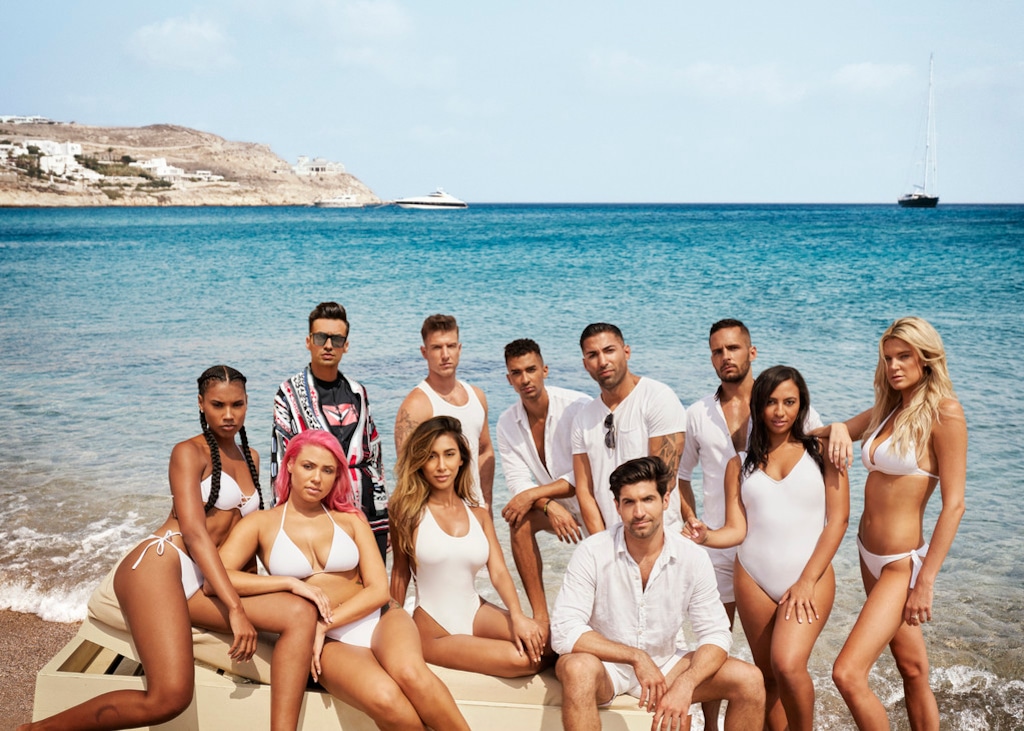 MTV
Surprise! The cast of Lindsay Lohan's Greece-set new MTV series, appropriately titled Lindsay Lohan's Beach Club, is very fit and attractive.
Below, meet the VIP hosts from the actress' Lohan Beach House in Mykonos, Greece. The series follows these hosts and their boss, Lohan, as she attempts to take her vacation destination empire to the next level. Lohan's reign over the club is aided by Panos Spentzos, her trusted right-hand man. The cast, who are bottle servers, hosts and bartenders, hail from some of the hottest clubs around the United States.
Check out a trailer below, then meet the cast.
The new series premieres Tuesday, Jan. 8 at 8 p.m. and then will roll out globally across Viacom's international network of MTV channels in nearly 180 countries.
Ahead of the premiere, fans can get an exclusive sneak peek of the series and meet the cast during MTV's Lindsay Lohan: Welcome to the Beach Club airing Tuesday, Jan. 1 at 8 p.m. on MTV. And if you want to relive Lohan's most memorable moments pre-Beach Club, check out Growing Up Lohan hosted by Aliana and Dakota Lohan on Monday, January 7th at 10:00 p.m., also on MTV.