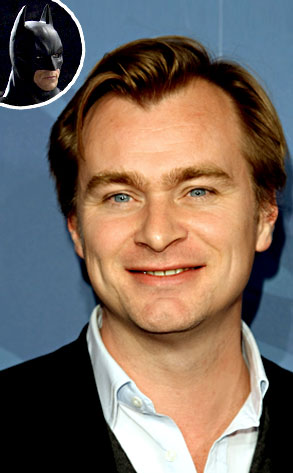 Kristian Dowling/Getty Images; Warner Bros. Pictures
Holy bad news, Batfans. Looks like a Dark Knight sequel is at least two years away.
Director Christopher Nolan has inked a deal with Warner Bros. to helm Inception, based on his own screenplay. The sci-fi action film "set within the architecture of the mind" aims to begin shooting this summer and hit theaters in summer 2010, according to studio.
In case anyone's forgotten, Knight was a box-office monster, scoring the second-highest gross of all time. Additionally, deceased star Heath Ledger has scored a Best Supporting Actor prize in nearly every award show this season, with only the Oscars to go.

Batman lovers should be used to exercising patience though. Three years passed between the first Christian Bale-fronted venture, 2005's Batman Begins, and last year's The Dark Knight. During that span Nolan released the fantasy thriller The Prestige, starring Bale and Hugh Jackman as rival magicians.