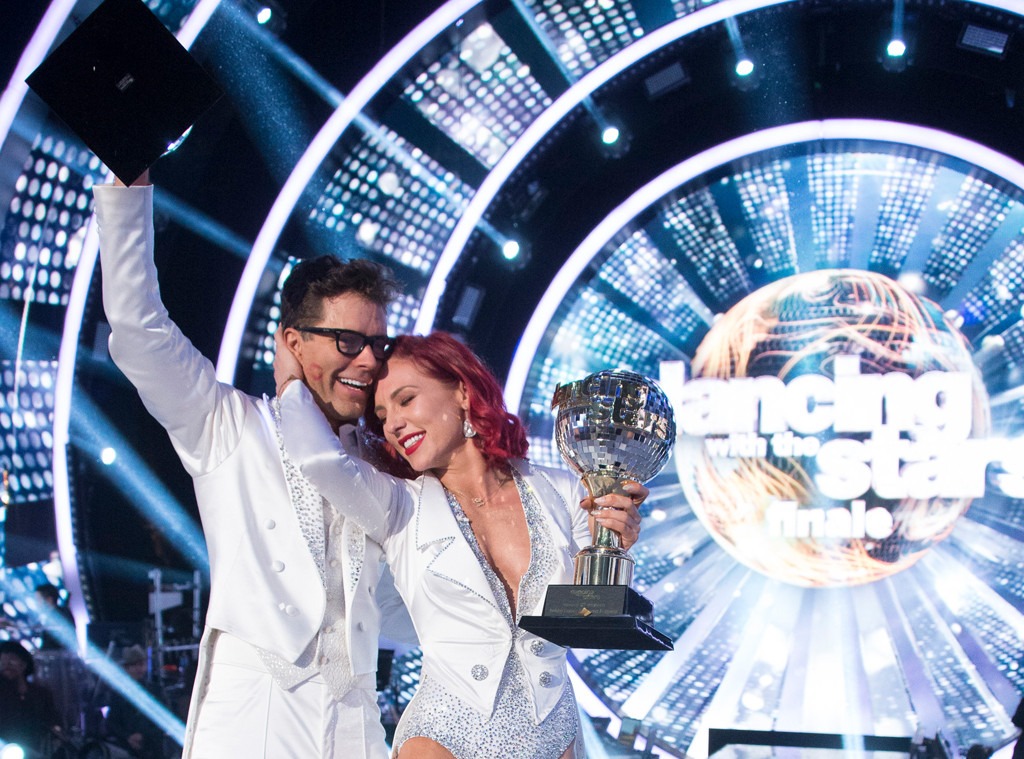 ABC
After a rather polarizing season, Dancing with the Stars is taking a break. 
E! News has confirmed that the reality show won't be airing in Spring 2019, when it would usually debut after the end of The Bachelor, but is expected to return in Fall 2019.
DWTS also changed up its format in 2018 by doing an all-athletes season in the spring, with a regular season premiering in September. It was a season full of incredibly talented celebrity dancers, but ended to extremely mixed reviews when it crowned radio DJ Bobby Bones as its winner, despite him having earned much lower scores than most of his competitors. 
The end of the season led many to call for a change in how the show even works, so maybe with all this time off, some changes might actually happen.
DWTS is not the only change on the schedule this upcoming season. 
A Million Little Things is moving to Thursdays at 9 p.m. starting January 17, taking over the post-Grey's Anatomy slot until Station 19 returns on March 7, when it will also be joined by the return of For the People at 10 p.m. 
Whiskey Cavalier, the new show starring Scott Foley and Lauren Cohan, will debut Wednesday, February 27 at 10 p.m., while The Fix premieres Monday, March 18 at 10 p.m. The Goldbergs spinoff, Schooled, will make its debut on Wednesday, January 9 at 8:30 p.m., right after the return of The Goldbergs at 8 p.m. 
ABC's full midseason premiere schedule can be found below! 
Friday, January 4
8 p.m. Fresh Off the Boat
8:30 p.m. Speechless
9 p.m. 20/20 
Tuesday, January 8
8 p.m. The Conners
8:30 p.m. The Kids Are Alright
9 p.m. black-ish
9:30 p.m. Splitting Up Together
10 p.m. The Rookie 
Wednesday, January 9
8 p.m. The Goldbergs
8:30 p.m. Schooled (series premiere)
9 p.m. Modern Family
9:30 p.m. Single Parents
10 p.m. Match Game 
Thursday, January 17
8 p.m. Grey's Anatomy
9:01 p.m. A Million Little Things 
10 p.m. How to Get Away with Murder
Tuesday, February 5
8 p.m. American Housewife
Wednesday, February 27
10 p.m. Whiskey Cavalier (series premiere) 
Sunday, March 3
7 p.m. America's Funniest Home Videos
8 p.m. American Idol
10:01 p.m. Shark Tank
Thursday, March 7
9:01 p.m. Station 19
10 p.m. For the People 
Monday, March 18
10 p.m. The Fix
Monday, June 17 
10 p.m. Grand Hotel