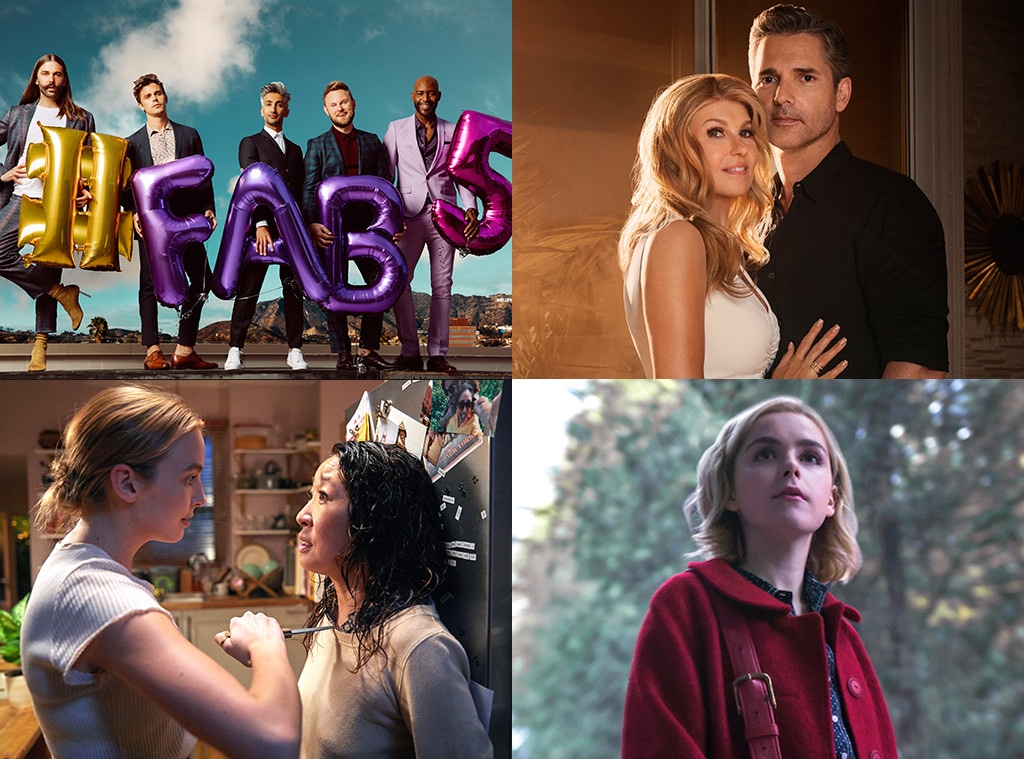 Netflix; Bravo; BBC America
New Year's Eve is coming and we are so ready for that ball to drop and kick off a new year with new TV shows. Oh, is that not what New Year's Eve is all about? Oops, our bad!
When it comes to 2019 we are excitedly waiting for the return of some of our favorite series, almost all of which are on hiatus or haven't had new episodes in what feels like forever.
The good news is that we are just days away from 2019, which means fresh episodes of amazing shows for us to binge and chat about.
In the meantime, we're taking a look back at all of the best new series that started this year. While we are still fans of shows like This Is Us, Riverdale and more, it's the new shows that really have us excited about the current TV climate.
Shows like Killing Eve starring Sandra Oh, Homecoming starring Julia Roberts and Barry starring Bill Hader have all peaked our interest over the past year and they're bound to make us even more invested come 2019.
If you're a major horror and thriller fan then we have a feeling you tuned in to see season one of Chilling Adventures of Sabrina and The Haunting of Hill House, both of which come from Netflix and all their genius TV team writers and creators.
Of course who can forget all the limited-series hits like Maniac, Dirty John and Sharp Objects? Each one has been so intense, suspenseful and kept us on the edge of our seats while watching, which is what we signed up for.
Clearly these aren't the only series we were hooked on from episode one. There were a lot more that graced out TV screens all year long.
Shows including, Pose, A Million Little Things, and Manifest were all must-watch shows on our radar in 2018.
Comedies like Forever and The Conners kept us laughing through every episode. We were also were blessed with two seasons of Queer Eye this year and we still want more.
As you gear up to watch the ball drop next week, why not relive some of the best new shows that 2018 had to offer below and then vote for your favorite?
It will take your mind off the fact that TV is currently only running holiday programming and not new episodes!
PS: Happy almost New Year TV fans.