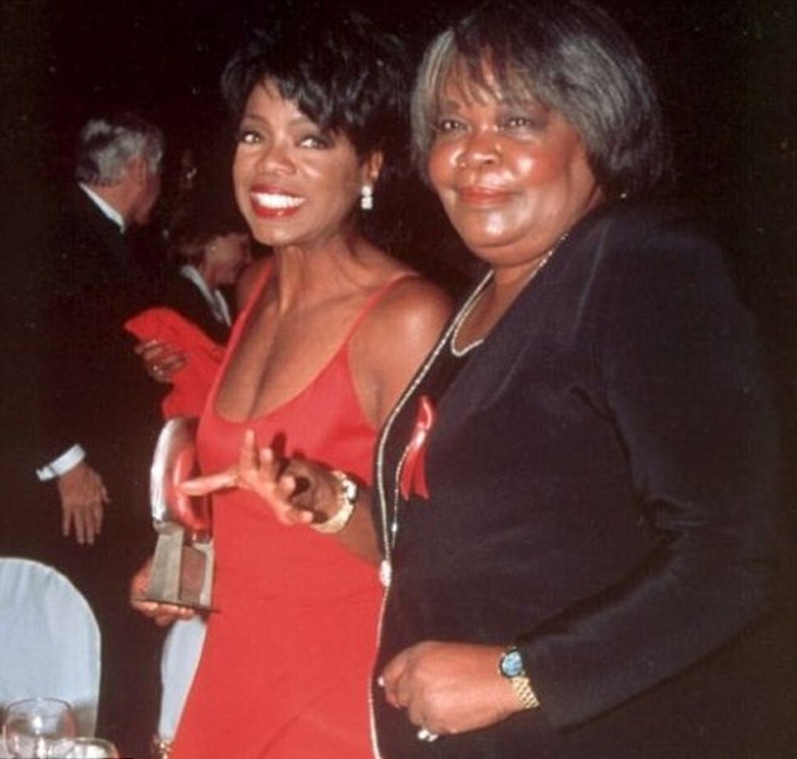 Retna/Photoshot
Oprah Winfrey is providing more teachable moments as she grieves the death of her mom.
More than two weeks after news broke of Vernita Lee's passing, her daughter is opening up about the final conversations she shared before the "sacred" passing.
In a candid interview, Oprah recalls the moment she sat with her mother and realized the end may be near.
"I said, 'I don't know if you're going to make it. Do you think you're going to make it?' She said, 'I don't think I am.' I had a conversation with her about what that felt like, what it felt like to be near the end," the talk-show host shared with People. "I started telling all the people who cared about her that, 'She knows it's the end, so, if you want to say goodbye, you should come and say goodbye.'"
As you likely could have guessed, people didn't hesitate to come and see Vernita. While tears were shed, Oprah realized the interactions were a special gift.
"I said to her, 'What a wonderful thing to be able to say goodbye,' because she's completely coherent and perfectly understanding everything," Oprah shared.
When the future became more and more uncertain, Oprah recalls a voice that told her to play some music. Soon after, Mahalia Jackson popped up on iTunes.
The businesswoman also called gospel singer Wintley Phipps who got on FaceTime and sing "Precious Lord" live.
"I played another one of her favorite artists, Joshua Nelson, singing 'How I Got Over.' I could see that it opened her a little bit, because my mother's been a very closed down person," Oprah recalled. "I could see that the music gave me an opening to say what I needed to say."
So what was Oprah able to share with her mother before she passed away on Thanksgiving? Prepare yourselves for more than a few aha moments.
"What I said was, 'Thank you. Thank you, because I know it's been hard for you. It was hard for you as a young girl having a baby, in Mississippi. No education. No training. No skills. Seventeen, you get pregnant with this baby. Lots of people would have told you to give that baby away. Lots of people would've told you to abort that baby. You didn't do that," Oprah recalled. "I know that was hard. I want you to know that no matter what, I know that you always did the best you knew how to do. And look how it turned out.'"
She continued, "Then I told her, 'You should be able to...you should go in peace.'"
In true Oprah fashion, the woman behind the Oprah Winfrey Network had one final piece of advice for those dealing with loss and death at any time in their lives.
"I would say to anybody—and if you live long enough, everybody goes through it—say the things that you need to say while the people are still alive, so that you are not one of those people living with regret about what you would've, should've, could've said," she explained to People. "I feel complete. I feel really, really moved by all the people who've reached out to me. I got a really lovely note, just yesterday, from Jimmy Fallon (whose mom Gloria died in 2017) saying, 'My mom's up there, too, so if your mom has a party, tell her to call my mom.' I feel like it was as sacred and as blessed as a passing can be."