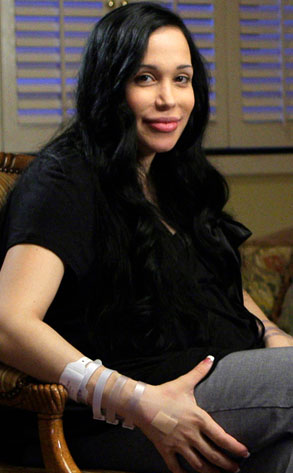 NBC/Paul Drinkwater
Food stamp debate aside, mother of 14 Nadya Suleman is steadfastly sticking to her claim that she's never taken taxpayers' money.
Solicited, on the other hand…
Hot on the heels of her Today show denials that she's a drain on society, the 33-year-old jobless octomom has established a website where exploitable generous citizens are invited to "meet the octuplet babies," leave a comment and, of course, donate to the family.
The site lays out multiple ways to pitch in (all major credit cards accepted) via a mailing address where to send baby-friendly items and two ways to provide funds.
"We thank you from the bottom of our hearts," reads a message from Suleman "and children."
Presumably even more so for those who reach to the bottom of their wallets.