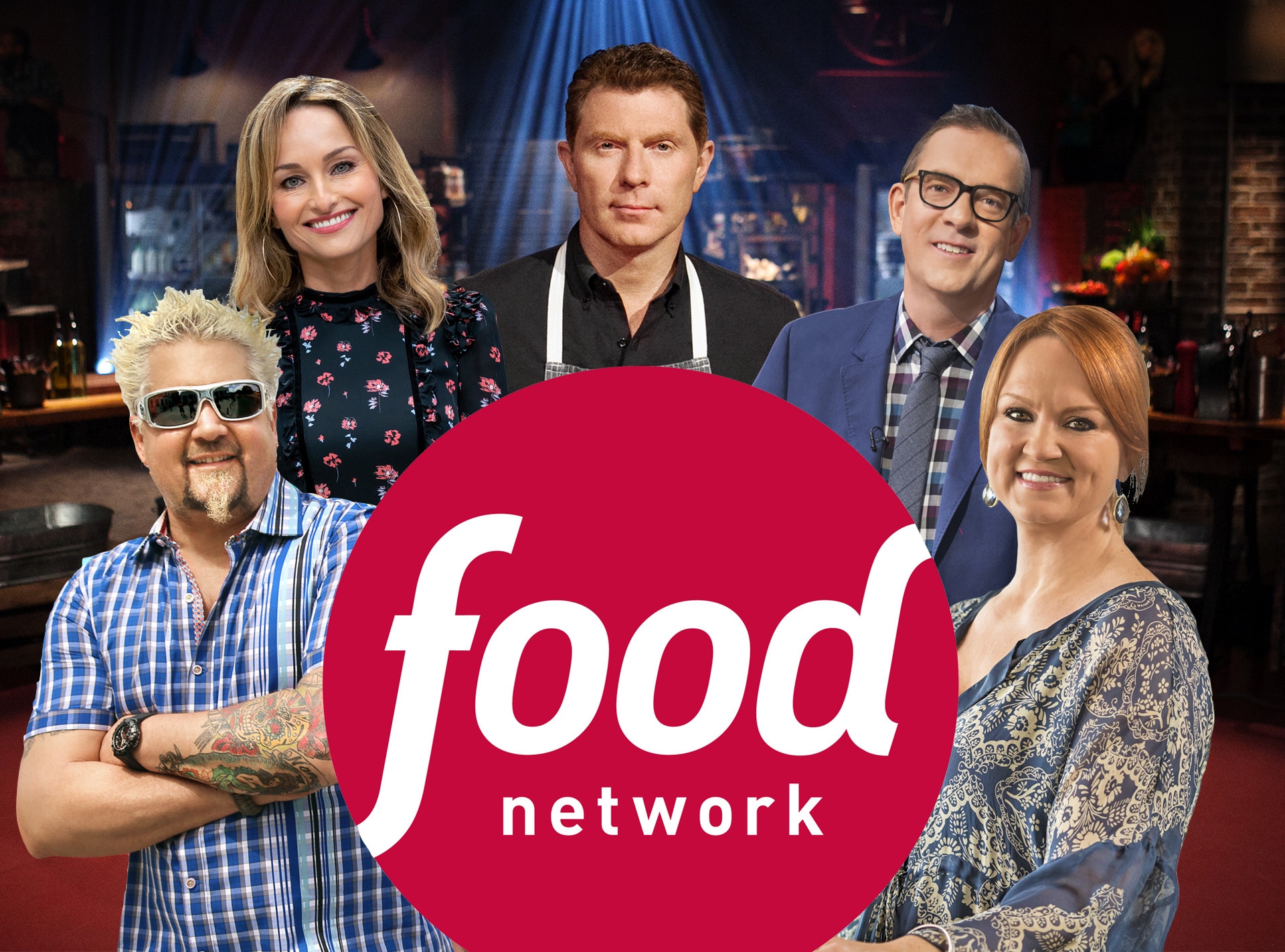 Food Network/E! Illustration
From its early days as a home for beloved, if traditional, "stand-and-stir" instructional cooking programs to the pop culture behemoth it's become, the Food Network has never not been interesting. 
The cable network, which just celebrated its 25th birthday, has spent a quarter-century introducing the world to the foodie movement, making superstars out of chefs and home cooks alike, and inspiring home cooks to be a little more adventurous in their own kitchens. And along the way, it's also generated its fair share of headlines. But what you don't know about the network, the little secrets and fascinating facts that have piled up over the past 25 years, just might be enough to eclipse all the entertainment Guy Fieri, Bobby Flay, Giada De Laurentiis, and the rest of the gang have cooked up for us.
From accidental porn to the insane original concept for Chopped, the Food Network has proved that an old saying just might need an update. If you can't stand the heat, stay out of the kitchen. And if you can bring the heat, you better be on Food Network.
In honor of the network's big birthday, we're bringing you 25 of the most fascinating secrets that we've learned about Food Network over the last 25 years. Bon appétit!