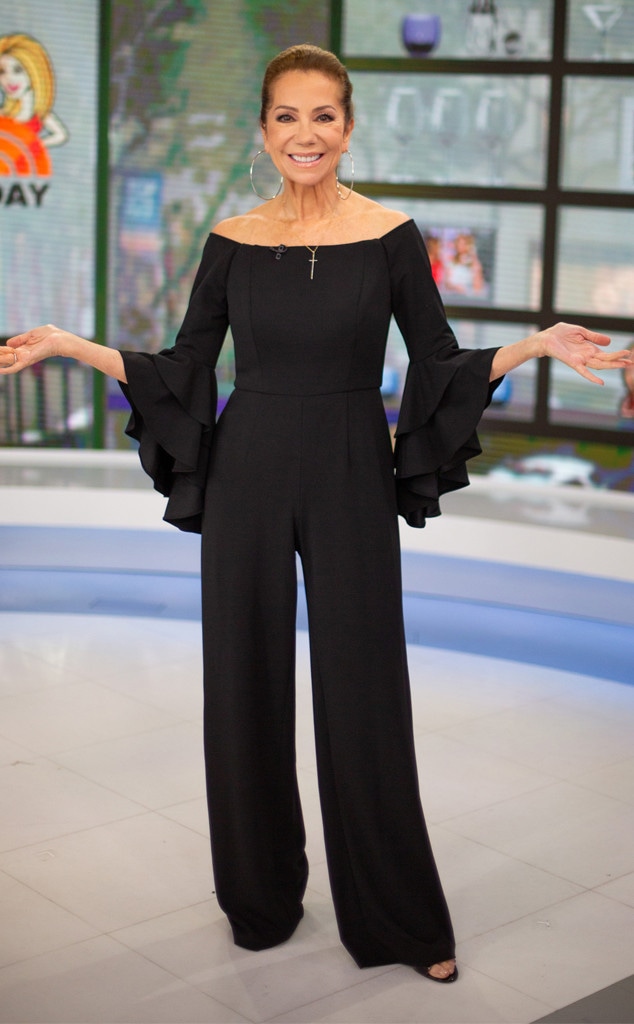 Nathan Congleton/NBC/NBCU Photo Bank via Getty Images
Just a day after Kathie Lee Gifford announced her decision to leave Today in 2019, the host opened up about the move and what she has in store for the future.
Speaking to her co-hosts Savannah Guthrie, Hoda Kotb, Al Roker, Craig Melvin and Dylan Dreyer, Gifford admitted she felt "so relieved" now that the news was out in the open.
"I've known it was coming for a long, long time," she said. "You want to get your story out before somebody else tries to tell your story in an inaccurate way. I've always tried to be an authentic person. I've been honest all along. So, when you're misrepresented, it bothers you because you say, 'I want everybody to know my truth.'"
Although, she said Kotb has known about the decision for a "long, long time." In fact, Gifford said she had actually planned to exit after her 10-year anniversary but stayed on for another year after the show experienced a bit of "turmoil."
Still, Gifford seemed excited about what lies ahead, which she hinted include music and movies.
"I need the time to do them properly," she explained.
"I keep saying the studio can't contain you anymore!" Guthrie teased.
Kotb then took a moment to applaud her fourth-hour co-host for the work she's achieved over the past 11 years.
"I always felt like sitting next to you was like a masterclass in this broadcast business because nobody, nobody, nobody does it like you do it," she said. "Nobody ever has and nobody ever will."
She also noted that Gifford's "fearlessness is contagious" and spoke about how viewers grew up watching Gifford on TV. 
"They've watched you through every stage of your life—your marriage, your children, losing Frank—like, full circle life," Kotb said.
Gifford then told her fellow anchors and viewers a story about how she was inspired by Paul Newman's use of celebrity to "put good into the world."
"And I learned from him and I learned from Audrey Hepburn the greatest examples of how a person can be blessed to have a career that the world notices and the world pays you to do and you love to do it, but at the same time, you understand it's not about you," she said. "It's for a purpose….So, I just emulated people like that. I thought, 'That's the person I want to be.'"
Getting slightly emotional, Gifford later told her co-hosts they "mean the world to me" and saved some extra special words for Kotb.
"This woman knows that whoever gets the privilege of sitting next to you is going to have the time of their life and a friend for life," she said. "Love you."
Later on, Sheinelle Jones joined the anchors for a champagne toast. She also shared a story about how she used to pray with Gifford and how she's inspired her over the years.
"It put me at ease for the rest of my days here," Jones said, recalling a spiritual moment they shared.
Melvin also applauded Gifford for always staying true to her faith.
"I've always admired that about you," he said.
In addition, Roker praised Gifford for always being willing to take that next step, do something different and not worry about it.
After hearing all of Gifford's words of wisdom, Guthrie said she should do motivational speaking engagements.
"I think you inspire all of us," she added.
Gifford announced her exit on Tuesday, noting that her final show will be on her 11th anniversary in April 2019.  After breaking the news, she tearfully reflected on her departure with Kotb.
"Everything good that's happened in my life has happened since you came," Kotb said at one point on Tuesday.
A replacement has yet to be named.
Gifford joined Today in 2008 after hosting Live! With Regis and Kathie Lee with Regis Philbin for over a decade. In fact, Gifford said Philbin actually spoke with her after news of her Today departure broke. She said he claimed he was happy for his former co-star and that he thinks about their 15 years together often. He also reportedly noted it was "never the same" after she left but applauded her for her work with Kotb.
(E! and NBC News are both part of NBCUniversal).