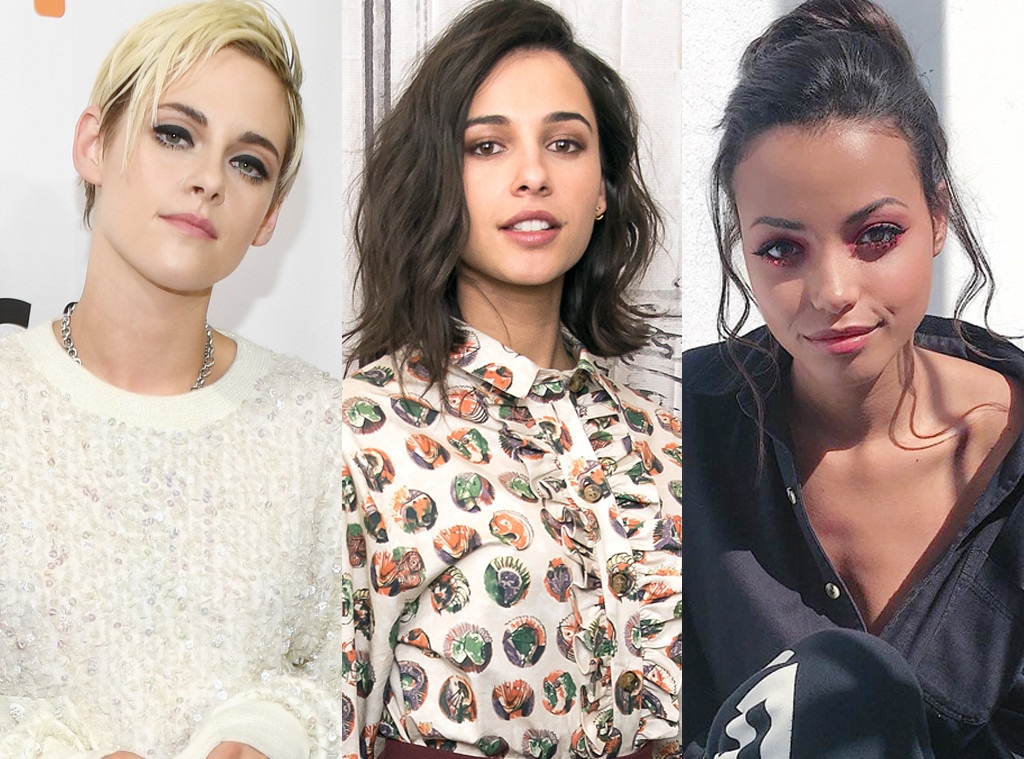 Sonia Recchia/Getty Images; Mike Pont/FilmMagic;Instagram
That's a wrap!
Now that filming for the Charlie's Angels reboot has concluded, fans are getting a first look at Kristen Stewart, Ella Balinska and Naomi Scott in action. Director Elizabeth Banks gave Instagram a sneak peek at the Angels on set. In the photo, the leading ladies are covered in dirt and grime, probably from an intense fight scene, and are talking to Banks, who also happens to star in the movie. 
"So much love and gratitude to these Angels," the Pitch Perfect star captioned the candid photo. She also poked fun at her sense of style and wrote, "why did I wear such a big hat."
Banks isn't the only one who has been teasing the Nov. 1, 2019 release date. Ella and Naomi shared a glimpse into their daily lives on the set of the female-driven action movie. 
In October, Ella shared a photo of the breathtaking view they had while filming a scene for the highly-anticipated film. "Needless to say, sitting on my Angel production chair whilst looking at an epic view 100% gets you in the zone," Balinska wrote.
And Naomi revealed some of the artwork being featured in the action-packed film too. The Townsend Agency logo gets a modern makeover and new office locations across the globe according to the pic. 
Other stars who will be appearing in the movie include Sir Patrick Stewart, Djimon Hounsou and Sam Claflin, as well as Noah Centineo.