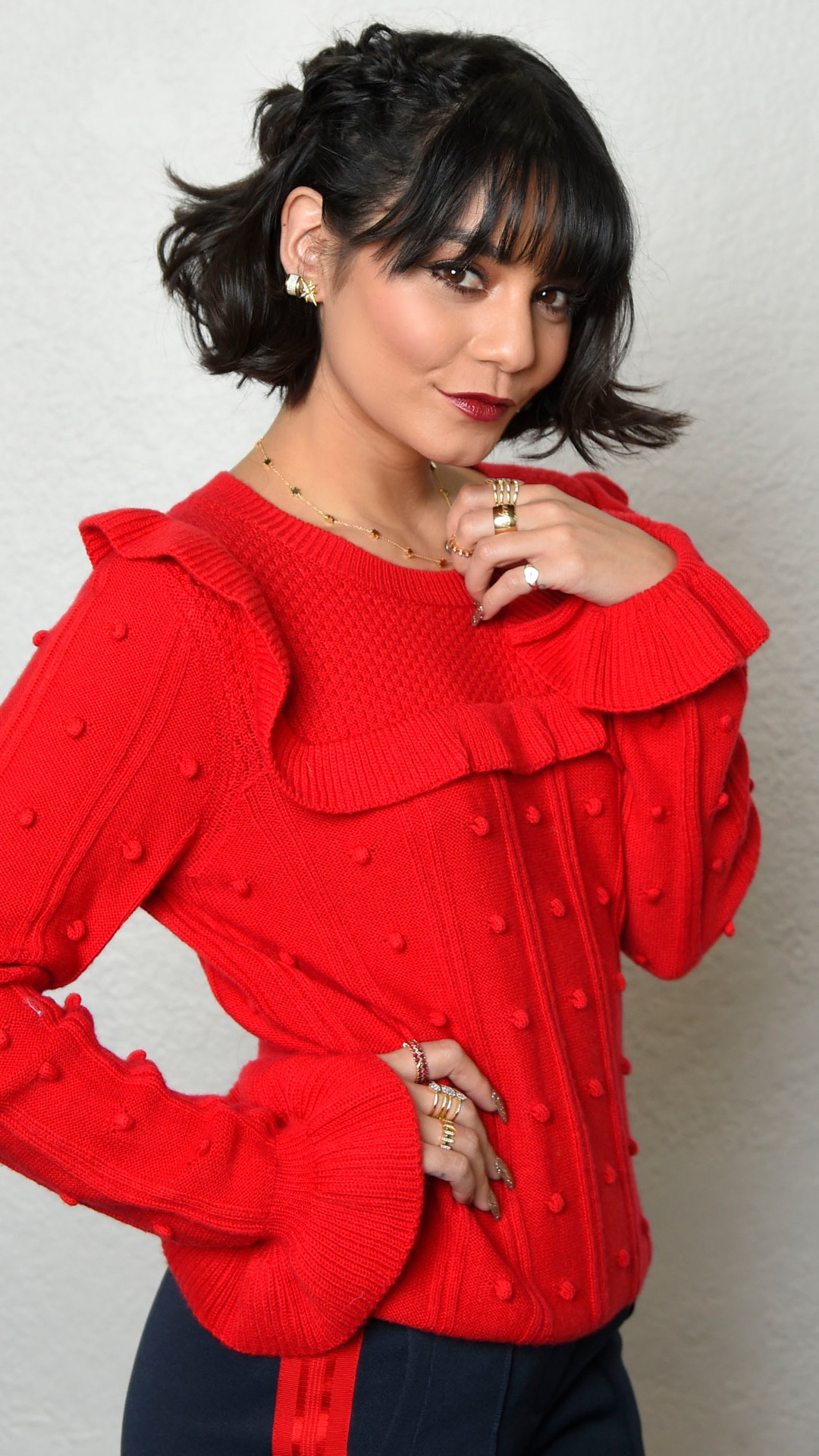 Michael Simon/startraksphoto.com
When a naked picture of Vanessa Hudgens surfaced back in 2007, there wasn't much public sympathy for the then-Disney Channel star. This was long before the massive celebrity nude photo hack of 2014, and unlike those famous women, Vanessa wasn't perceived as a victim whose privacy had been grossly violated.
Instead, the 18-year-old was blamed for having taken compromising photos in the first place.
The High School Musical star issued a heartfelt apology, and despite some initial backlash, didn't get the boot from the family-friendly Disney franchise. Years later, Vanessa would describe the scandal as "by far the worst moment of my career," telling Paper magazine, "That was just a really s--tty situation that sucked."
That it did, but the unfortunate ordeal didn't completely derail Vanessa's promising career. In one sense, the leaked photos may have actually eased Hudgens' transition from child actress to film and television star. Because unlike, say, Miley Cyrus, Vanessa didn't have to prove that she and the squeaky-clean Disney character she played were not one and the same.
And beyond those NSFW pictures (more of which were leaked in 2009 and 2011), Vanessa hasn't become a target for tabloid controversies. In 2011, there was a finger-licking photo taken at Coachella that raised some eyebrows—but her rep assured E! News the substance was simply melted white chocolate. And Vanessa's only brush with the law came in 2016, when she had to pay $1,000 in restitution for carving a heart into a red rock wall during a Valentine's Day trip to Sedona, Ariz.
So how did this former child star—who celebrates her 30th birthday today—rise above the fray to find success in Hollywood as a young adult? Well for one thing, Vanessa didn't take her early success for granted.
Before her breakout role in High School Musical, Vanessa's IMDB credits were limited to commercials, a few TV guest roles and a smaller part in Thirteen opposite Evan Rachel Wood and Nikki Reed. Those gigs didn't exactly pay the big bucks, and Vanessa was well aware of the financial sacrifices her parents made when she was just starting out.
"The family definitely struggled," she later told Marie Claire magazine. "Money was a big thing. My parents drove me up to L.A., which cost a lot because of gas, and took out loans so that we could move from location to location to be close to L.A."
"They were very supportive of me," she added. "They gave up a lot so that I could get to where I am."
And Vanessa's never forgotten that. She remains exceptionally close with her mom, Gina Hudgens, and her 23-year-old sister, Stella Hudgens. Vanessa's father Greg Hudgens died of cancer in 2016. He passed away the night before Vanessa was set to play Rizzo in Fox's Grease: Live, and despite her obvious devastation, went on to bravely perform the show "in his honor."
Having that strong support system has been invaluable to Vanessa at every stage of her career. But it wasn't just mom and dad who helped keep her humble during those early days of fame—it was her High School Musical co-stars, too.
Noel Vasquez/Getty Images
Vanessa dated fellow East High Wildcat Zac Efron from 2005 to 2010. That relationship "kept me grounded," she later told Shape magazine, "and because I was with someone who knew me so well, I didn't need to try to be someone I'm not."
She also met her real-life best friend, Ashley Tisdale, while working on HSM. The co-stars clicked from the get-go, and they've had each other's backs ever since. So much so, that Vanessa even served as a bridesmaid in Ashley's 2014 wedding to Christopher French.
And speaking of weddings, Vanessa would one day love to tie the knot with actor Austin Butler, her boyfriend of seven years—but she's not in any rush to get engaged. As she explained to Women's Health in an interview last month, "Everyone's clock is different."
The birthday girl did say that she "want[s] to get married, travel, then have kids—probably in my late 30s." That gives her some time, which is good, because as Vanessa revealed in a different interview with Marie Claire, she's got another big dream for her future: Winning an Oscar.
She's yet to nab an Academy Award nomination just yet, but has shown her ability to play a wide range of roles. In 2012, for example, Hudgens starred alongside fellow Disney alum Selena Gomez, Pretty Little Liars' Ashley Benson and James Franco as a hard-partying college student turned criminal in Spring Breakers.
The following year, she played a drug-addicted prostitute in The Frozen Ground and a homeless, pregnant teenager in Gimme Shelter. With the latter role, "Every single day was definitely a challenge but one I embraced with open arms," Vanessa told E! News. "It was just so thrilling to be able to push myself every day and see how far I could take it."
She's continued to embrace her musical talents, and in 2015, Vanessa made her Broadway debut in a revival of the romantic musical comedy Gigi. And following the success of Grease: Live in 2016, Vanessa signed on to play Maureen Johnson in Fox's upcoming live production of Rent.
Vanessa has yet to lose her affinity for those those feel-good family films, though. Earlier this year, she starred in Dog Days, a wholesome comedy for canine lovers, and right now you can see her (times two!) in The Princess Switch, a Netflix Christmas flick that drew inspiration from The Parent Trap and 2018's obsession with all things royals.
Fans can also catch Vanessa in Second Act, Jennifer Lopez's Maid in Manhattan-esque rom-com in theaters now. Vanessa plays J.Lo's boss in the movie, and as she told Busy Philipps on E!'s Busy Tonight, she loved immersing herself in the presence of the A-lister's "empress aura."
She also explained why she "decided I was going to say yes" to more projects—including ones that might seem similar to High School Musical.
Todd Williamson/January Images
"It's easy to say no, especially when you've been a part of something that was so big that people think of you as," said Vanessa, "and I was like, 'I want to get outside of that, so I have to say no because I'm trying to expand my horizons...'"
But when turning down roles "became habitual," Vanessa consciously decided not to let her past dictate the course of her future. "I was like, 'OK, I'm going to start saying yes," she said, "and things just started coming in. It's like a snowball effect—the more you say yes, the more things start coming in."
New opportunities are exciting, but they don't necessarily mean Vanessa's Disney days are a thing of the past. As she told E! News earlier this year, "I feel like people have actual high school reunions, and we'll just keep having High School Musical reunions!"
Wildcats forever.