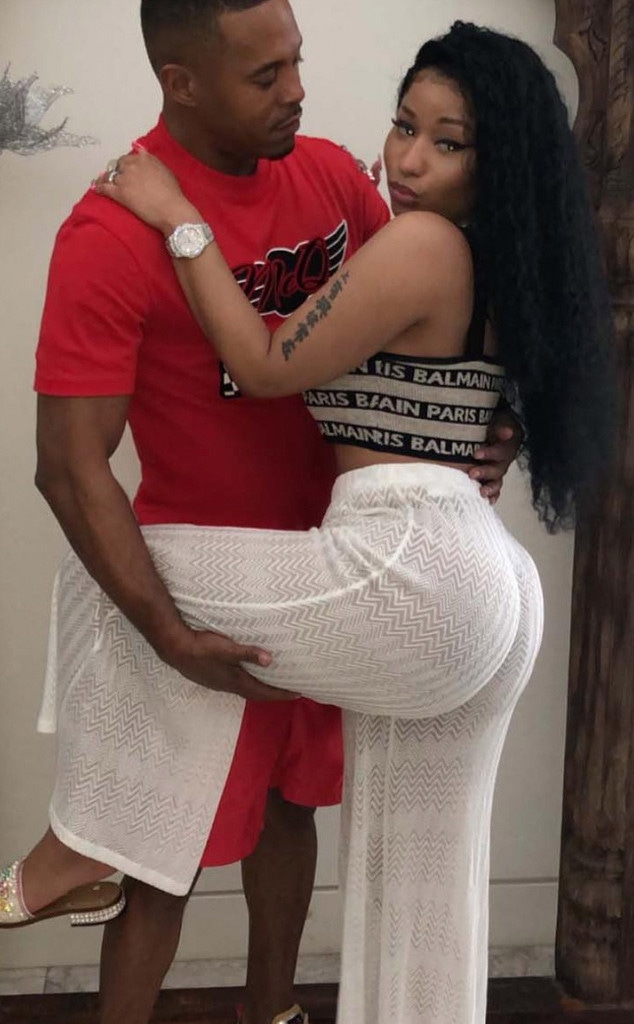 Instagram
It's only been a short period of time since Nicki Minaj and Kenneth Petty made their relationship Instagram official, but new details have already emerged about the Queen superstar's new beau.
Over the weekend, Minaj posted photos with Petty on social media, showing the duo celebrating her birthday together. Minaj, 36, captioned one photo with Petty, 40, with Adele lyrics, writing, "Did you ever make it out of that town where nothing ever happens?... it's no secret... that the both of us... are running out of time..."
Amid the romance rumors, many Minaj fans have expressed concern over the relationship, considering Petty is a registered sex offender in New York state.
According to court records, Petty was convicted of attempted rape in the first degree in April 1995. The reported incident happened when he was in his teens and the female was 16. He was sentenced to 18 months to 54 months in state prison. TMZ reports that he served four years in New York state prison.
"Wait y'all calling this man a rapist but it happened in 1994, meaning he was 16 or 17 & the girl was a 16 year old...must've been a white girl," one Instagram user commented on a photo of Minaj and Petty.
After seeing the comment, Minaj replied, "He was 15, she was 16... in a relationship. But go awf Internet. y'all can't run my life. Y'all can't even run y'all own life. Thank you boo."
E! News has also obtained court documents involving Petty's manslaughter case. Petty pled guilty to first-degree manslaughter in March 2006 and was sentenced to 10 years in prison in May 2006. 
According to TMZ, Petty served seven years for "shooting a man" and was released in 2013.