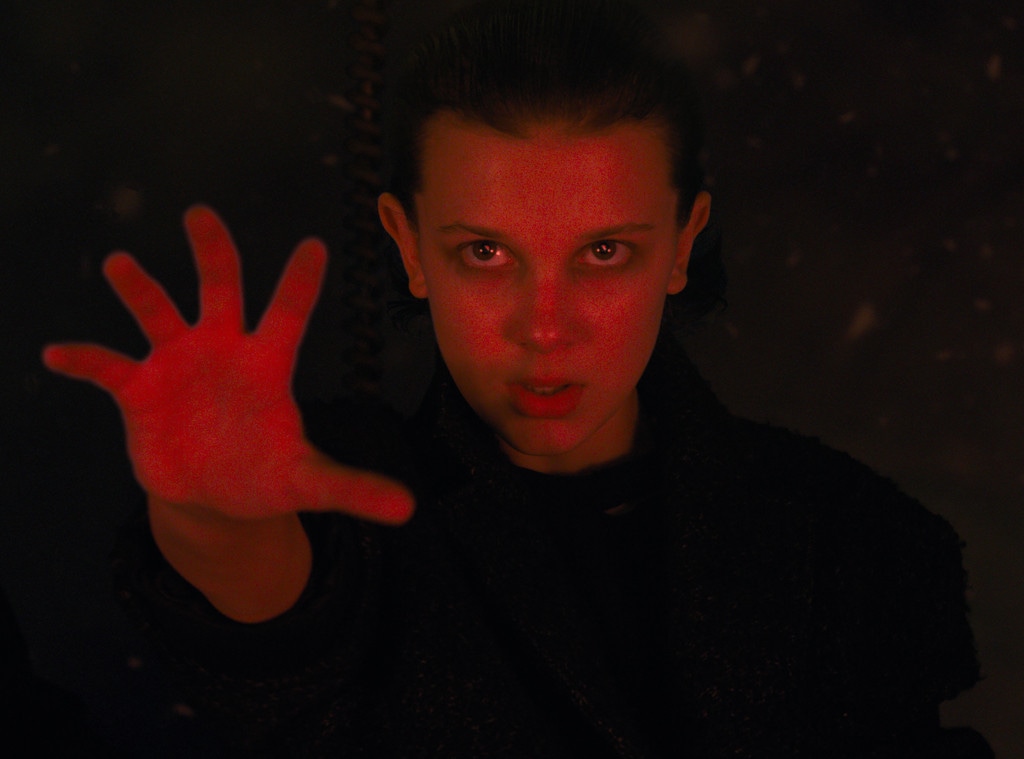 Netflix
Is Robin Sparkles writing the new season of Stranger Things? It sure seems that way. And yes, this is a reference to How I Met Your Mother and the song "Let's Go to the Mall."
Netflix revealed the Stranger Things season three episode titles in a new teaser that's sure to cause more confusion than exposition. The eight episode titles revealed in the teaser, which you can see below, are:
"Suzie, Do You Copy?"
"The Mall Rats"
"The Case of the Missing Lifeguard"
"The Sauna Test"
"The Source"
"The Birthday"
"The Bite"
"The Battle of Starcourt"
"Suzie, Do You Copy?"
There's not Suzie character…yet. There's a Susan, Susan Hargrove, the mom to Max (Sadie Sink), played by Jennifer Marshall. Don't think this is the same person here. Could it be somebody in Erica's (Priah Ferguson) posse? We know Erica will play a bigger role this year and have an "army of friends" along with her. Seems Erica is done sitting on the sidelines, and finds herself on a mission to save Hawkins from a dangerous new threat.
"The Mall Rats"
Netflix previously released a new video for Starcourt, the new mall in Hawkins. And the main kids are approaching that time in one's life where the mall becomes a haven. Or there's actually monster rats at the mall, who knows.
"The Case of the Missing Lifeguard" and "The Sauna Test"
The episode titles lead us to believe there's some sort of new water threat. What with the missing lifeguard and the next episode titled "The Sauna Test." Maybe there's a new version of the Upside Down that involves water. According to Deadline, Hater's Back Off star Francesca Reale is playing Heather, a popular lifeguard at the Hawkins pool. She's at the center of the mystery, it seems.
"The Source"
This title could also refer to the source of the new evil terrorizing Hawkins. And that source could be…water. Or the mall? Water at the mall?
"The Birthday"
A significant birthday? Perhaps somebody turning 13, like Eleven (Millie Bobby Brown)?
"The Bite"
Maybe this mysterious water creature is a vampire? A water vampire! Weird. But could happen.
"The Battle of Starcourt"
Again, Starcourt's involvement with the new season was teased a while ago. Steve (Joe Keery) and new character Robin (Maya Hawke) work there at the ice cream shop.
Stranger Things stars Keery, Brown, Hawke, Ferguson, Sink, Caleb McLaughlin, David Harbour, Natalia Dyer, Winona Ryder, Charlie Heaton, Dacre Montgomery, Noah Schnapp, Finn Wolfhard and Gaten Matarazzo.
Find out what else we know about Stranger Things 3 in the gallery above.