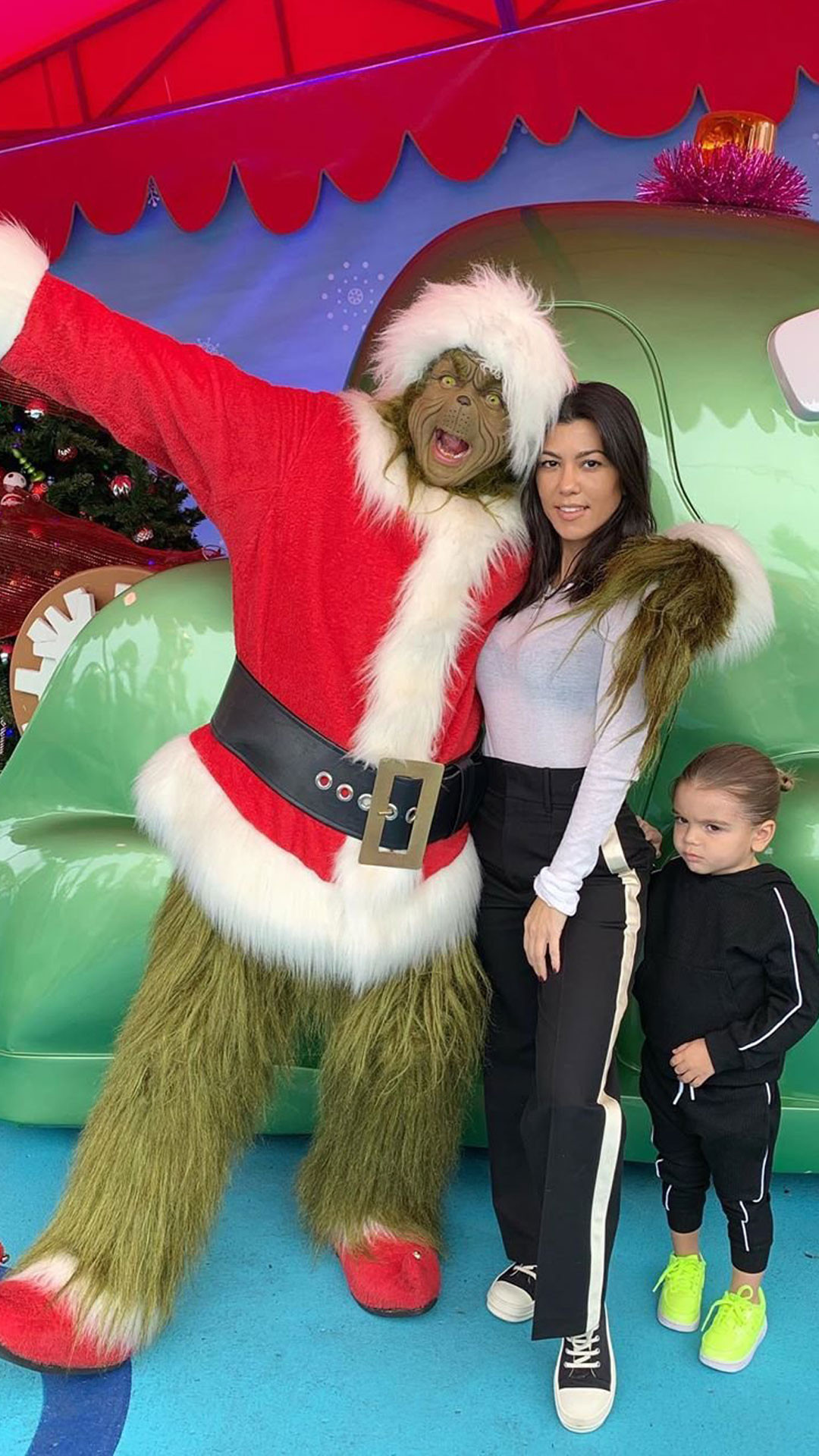 Instagram
Sometimes the youngest kids ask the most profound questions.
On Sunday, Kourtney Kardashian shared photos from her day at Universal Studios with her kids and her nieces and nephews, where they enjoyed a day at the park and met some pretty influential movie characters. One picture showed Kourtney with her son Reign Disick posing next to The Grinch.
The Keeping Up With the Kardashians star revealed in her caption that her son wisely asked Mr. Grinch, "Why did you steal Christmas?"
That's the million dollar question!
For someone who likes to burgle Christmas, The Grinch seemed pretty happy to be there. Reign, on the other hand, was the exact opposite. He appeared less than amused and seemed like he want to bolt as soon as possible.