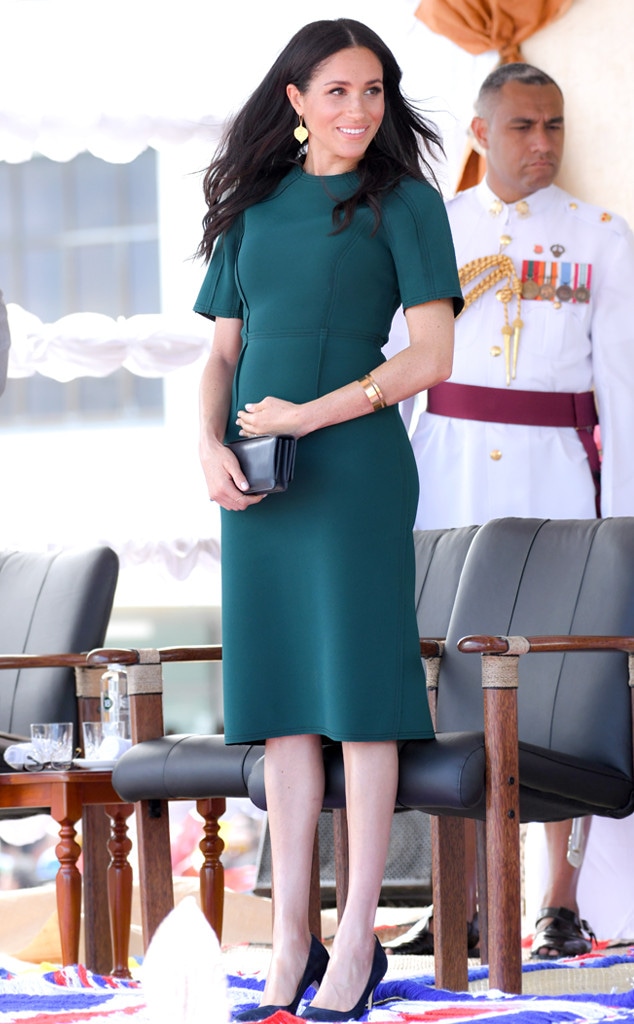 Karwai Tang/WireImage
For a short period of time, more than five years before Meghan Markle was cast on Suits and about 13 years before she became the Duchess of Sussex, she was known in the movie world as the "Hot Chick."
Prince Harry's wife, who quit her acting career last year before their royal wedding to focus on her royal duties, played a small part that bore that nickname in a the 2005 Ashton Kutcher rom-com A Lot Like Love, her first film. The credit is listed on an old acting resumé for her, from Endorse Management Group, that was recently unearthed in the press. It accompanies an old headshot, which shows her wearing a halter top.
It also lists Meghan's first onscreen role, a small part on an episode of General Hospital. A couple of campus acting jobs she had in the capacity of a student at Northwestern University are also listed. She attended the college from 2000 to 2003, pursuing a double major in theatre and international studies. Her résumé lists several theater roles. Meghan starred in local productions of Damn Yankees, Oedipus Rex, Into the Woods, Annie and other shows.
Meghan's résumé also contains her stats: Brown hair and brown eyes, 5'6" and at the time of its printing, she weighed 113 pounds, making her slightly underweight—which is not uncommmon for actresses, especially if they are sent out for auditions for roles such as "Hot Chick."
Meghan also lists her TV, film and theater acting trainers and vocal coaches. She also notes her special skills—she is fluent in Spanish, or was when the résumé was created, has a proficiency in French, can speak in Southern American, French, Spanish and Argentinian dialects, and can kickbox and dance tap, ballet and jazz.
Watch:
Pregnant Meghan Markle Makes a Surprise Solo Appearance
Meghan would go on to star as a briefcase model on the game show Deal or No Deal and have small parts on shows such as 90210—during which she appeared in a risqué sex scene, CSI: NY, Fringe and The League and movies such as Remember Me before she was cast in her breakout role of Rachel Zane on Suits.