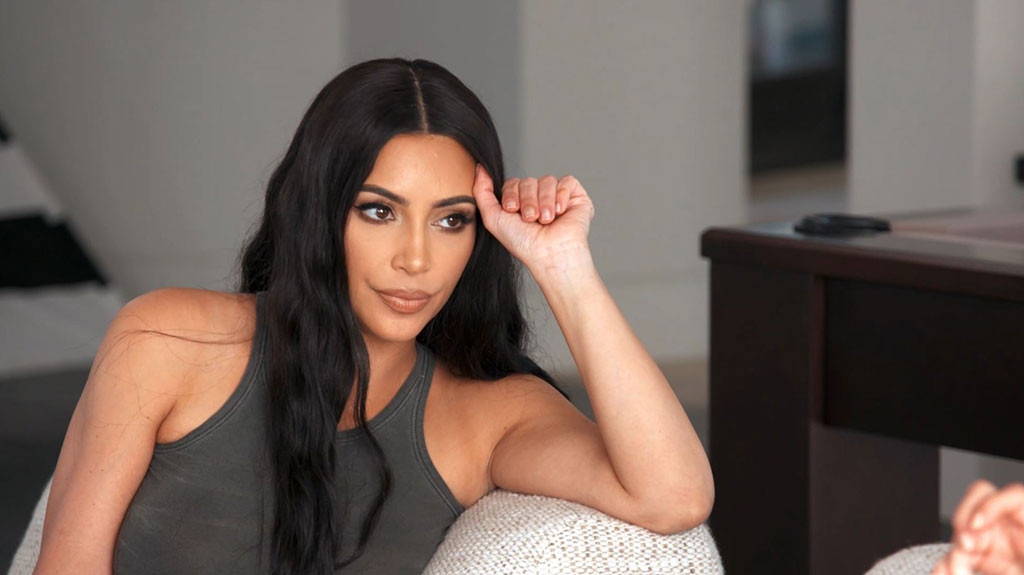 E!
Does Kim Kardashian have a future in politics?
On Sunday's season finale of Keeping Up With the Kardashians, the KKW Beauty boss dove head first into the political world as she tirelessly worked to get prison inmate Alice Johnson released. Understandably, the mother of three was shocked when she learned Alice had been behind bars for 21 years over a nonviolent drug crime.
"Six months ago, I stumbled across a story of Alice Marie Johnson," Kim explained in a confessional. "I first started with retweeting the story and I just kept on watching it over and just feeling how unfair this is and hoping that I could reach out and make a difference."
While discussing Alice's case with sister Kourtney Kardashian, Kim expressed how the inmate's life sentence for a first time, non-violent offense was "just not fair." Thus, Kim decided to put her political beliefs aside and reached out to First Daughter Ivanka Trump.
Thankfully, Donald Trump's daughter also resonated with Alice's story and connected Kim with her husband Jared Kushner, who serves as a senior advisor to the President.
"It's just tricky because they've asked me to go and talk to Trump about why Alice should get out," North West's mom further shared. "And I've been so straightforward with Jared that, you know, I have different views. I was at Hillary [Clinton] fundraisers."
Nonetheless, Kim resolved that she would "talk to whoever I need to talk to" in order to achieve clemency for Alice. Yet, meeting with Trump wasn't so easy as POTUS canceled their first planned sit-down at the "last minute."
Apparently, Trump's team decided that they wanted 1,000 letters before hearing out Alice's case. "Things keep moving and changing and it's all really frustrating," the reality TV veteran continued. "But I definitely don't want to let Alice down, so it just pushes me even more to want to fight for her."
Thankfully, Kim and her attorney Shawn Holley were able to reschedule the White House visit and pled Alice's case directly to POTUS. Decked out in former First Lady Jackie Kennedy's watch, the Kardashian-West matriarch walked away feeling confident that Trump would grant Alice clemency.
"He did say this is the right thing to do," Kim told Alice's attorneys. "Jared said, 'I've seen it go…I can only give a 99 percent and we're as close as 99 percent.'"
And it appears that Kim's plea resonated with the president as Alice was given a pardon and released from prison.
"This is so crazy. We did it!" Kim expressed to her attorney over the phone during a photo shoot. "I am at a shoot so I cannot cry, but this is so crazy! I cannot believe we pulled this off."
"There is no way this would have happened without you," Holley told Kim before Alice and her attorneys joined the conference call
"Hey Kim, how you doin'? My angel!" Alice said. "I cannot believe it, we did it! We did it!" Kim replied.
However Alice was not aware of the good news when joining in on the call, so she then broke down into tears of joy.
Watch:
Kim Kardashian Tells Alice Johnson She's Getting Out Of Prison
"I'm sorry, I thought you knew," the KUWTK veteran added. "The news just broke, the president just called me and he told me that you are out. He signed the papers, it's been released to the press and everything."
Of course, since Alice was gone for over two decades, her hometown of Memphis was beyond thrilled at her return home.
"People recognize me now and they're in tears hugging me and telling me how happy they are that I've come back home," Alice noted while meeting Kim for the first time. "I don't know these people, but they're so happy for me. It's just love, it's like a lovefest."
Unsurprisingly, this entire process left Kim motivated to do more as it highlighted "how messed up our system is."
"There's so much that has to be done and I know Alice's case is the one that spoke to me, but now that that is in me I can't stop at Alice," Kim concluded. "There has to be so much more that I can do."
For more of Kim's activism work, be sure to watch this week's season finale for yourself!