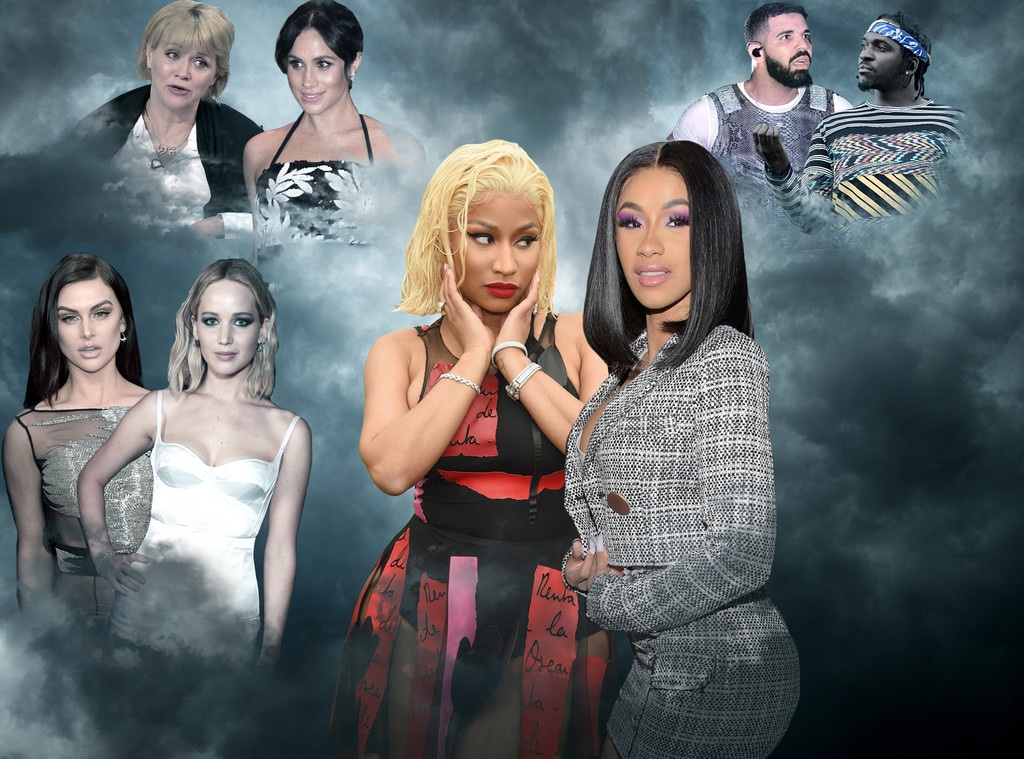 Getty Images; Melissa Herwitt/E! Illustration
There's nothing like a good celebrity feud.
They make us feel better about our own boring lives, they let us take sides on social media (and who doesn't love a good team sport?), and they're never in short supply. And 2018 was full of 'em.
While we'd like to be enlightened enough to say we'd prefer it if everyone just got along, there's no denying that sometimes we just want to break out the popcorn, sit back, and watch the sparks fly. And everyone from Nicki Minaj and Cardi B to Lala Kent and Jennifer Lawrence to Piers Morgan and, well, just about every woman on the planet made sure that we were well entertained this year. So before we all turn over a new leaf and promise to be kinder to one another in 2019, let's take a walk down memory lane and relive all the drama, shade, and petty AF antics that rocked Hollywood this year.
We present the biggest celebrity feuds of 2018!