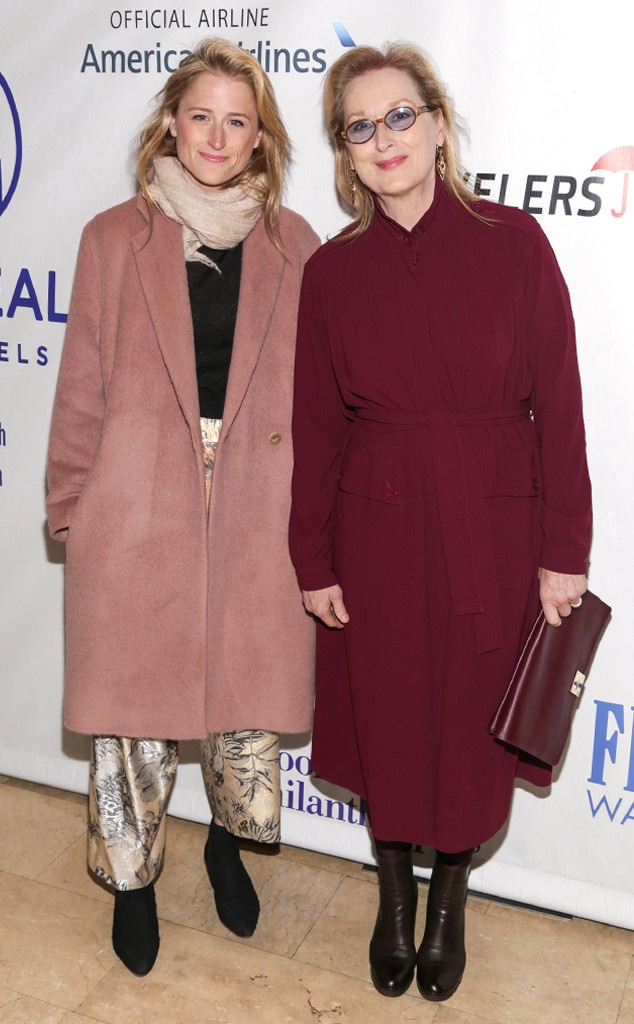 Brent N. Clarke/FilmMagic
Meryl Streep is going to be a grandma!
The actress' eldest daughter Mamie Gummer is expecting her first child with fiancé Mehar Sethi, her rep confirms to Us Weekly. 
Mamie and Mehar's pregnancy comes just months after the actress and screenwriter got engaged while on vacation in Croatia in August. They shared the happy news on Instagram, when Sethi shard a photo of Mamie, alongside the caption: "My fiancé."
Before dating the writer of the show The Mick, Mamie was married to actor Benjamin Walker. They met on the set of the play Dangerous Liaisons in 2008, but split in 2013 after nearly two years of marriage. 
Meryl is fiercely private when it comes to her family and it is likely Mamie will be the same way when she has a baby of her own. And while living life with a famous mother had it's drawbacks, like the incessant spotlight on your life, Mamie has said she had a relatively normal childhood living in New England. 
In 2016, the Good Wife star recalled how her mother once saved her from utter humiliation as a teen. It all took place on a Halloween night, when Mamie excitedly dressed up as Charlie Chaplin only to drive up to a party and see her friends dressed in their everyday clothes. The then-teenager dejectedly slumped in her seat, preparing for embarrassment, but that was when Meryl stepped in. "Mum, without blinking, gave me her leather jacket, put it on over the costume and wiped my make-up off," the star shared with RadioTimes. "It was that transition [from childhood to adulthood] that's so difficult for kids, made within the space of 20 minutes. And she was there on both sides of it. She's a great mother."
Christopher Polk/Getty Images
Although, by the looks of it, it appears Meryl will not be playing that doting, understanding mother in the second season of Big Little Lies. In photos of the star filming the HBO series, she seems to be an antagonist, or at least a misunderstood figure, in scenes with Reese Witherspoon. Understandably there will be some tension between her and the characters since she is the mother of Alexander Skaarsgard in the show. 
Either way, we're totally confident that Meryl will be amazing in both roles as a grandma and a star in Big Little Lies.