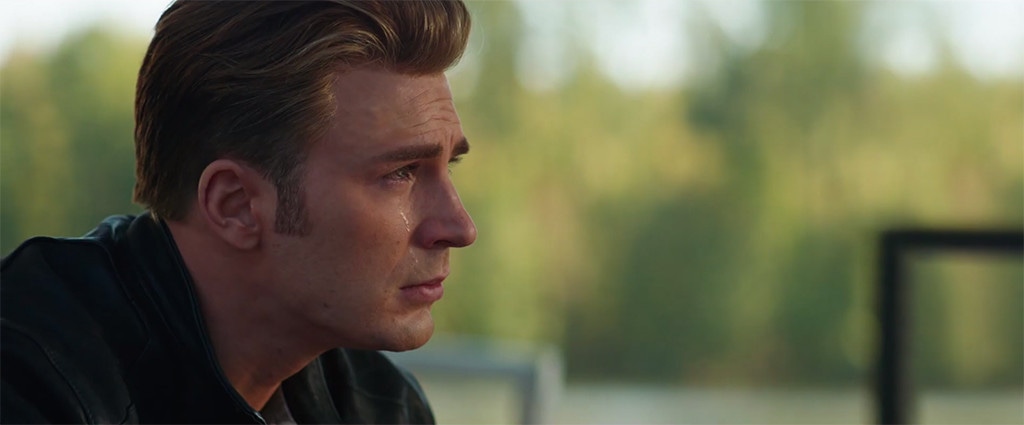 YouTube
Captain America's facial hair is no longer.
While watching the trailer for Avengers: Endgame on Friday, fans all over the world noticed that Steve Rogers (Chris Evans) is missing his beard! Marvel dropped the visual for the fourth Avengers film just hours ago, sparking a social media frenzy over a clean-shaven Captain America.
"WHERE IS STEVE'S BEARD @ChrisEvans," one Twitter user wrote. Another fan asked Evans, "why did u cut off your beard and hairs man.. u look Savage in that look.."
While some fans just expressed that they're "so sad" that the beard is gone, other social media users demanded answers.
One Twitter user asked, "@ChrisEvans EXPLAIN WHERE IS THE BEARD!!! Is it because Cap wanted to look the way Tony remembered him?"
Though many have expressed sadness over the lack of facial hair in the trailer, the clean-shaven look does have a few supporters.
One fan wrote, "i find it oddly satisfying to see chris evans w/o the beard in the trailer."
Whichever side of the facial hair debate you're on, it's safe to say this was a pretty epic and emotional trailer. You can watch it again HERE to get you even more excited for the movie's April release date.
Avengers: Endgame hits theaters on Apr. 26, 2019.