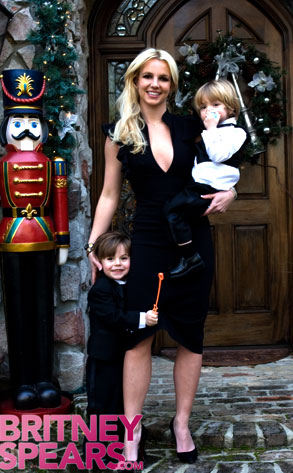 Britneyspears.com
Turns out, Britney Spears' upcoming tour is a going to be a kid-friendly one after all.
Particularly for her kids.
A week after the pop star's premature proclamation that sons Sean Preston and Jayden James would be joining her for her North American road trip—and less than a week after Kevin Federline's attorney said otherwise—E! News has confirmed that a deal has, at last, been made for the Federtots to join their mother for Circus time.
Federline and Spears have hashed out a custody deal for their road tripping, which will more or less mirror the terms of their current arrangement.
K-Fed attorney Mark Kaplan tells E! that all necessary parties have signed off on the agreement, which will allow Spears to see Sean and Jayden on "pretty much the same schedule that she has now."