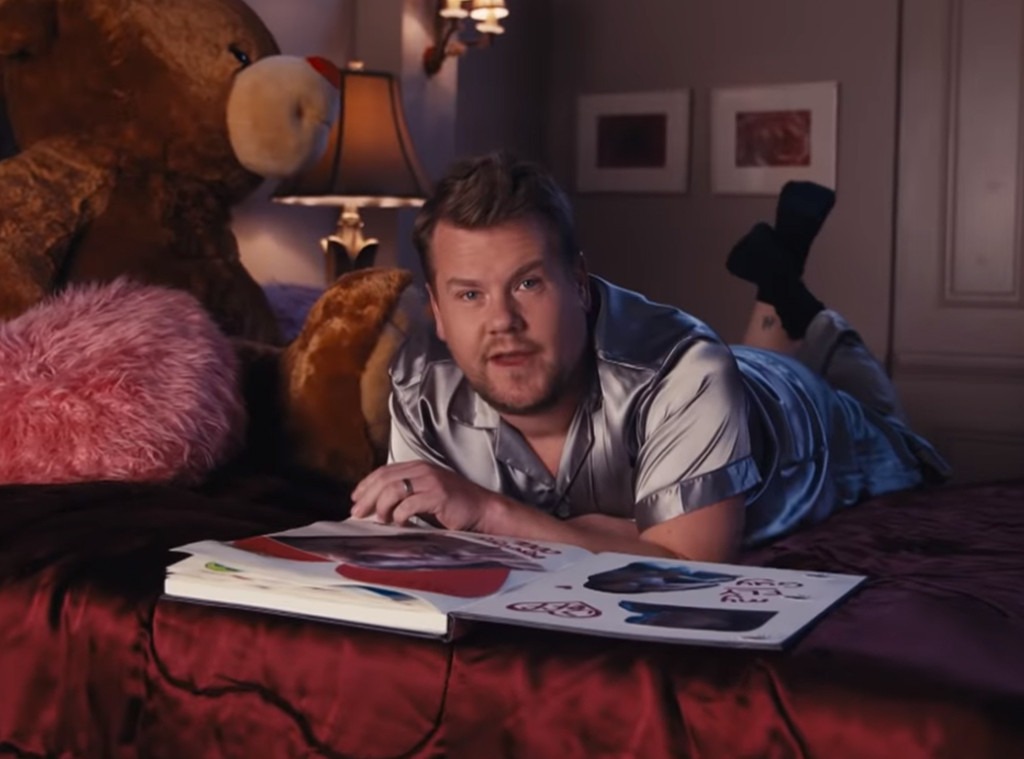 YouTube
Thank U, Next? More like Thank U, Jeff. 
James Corden showers Jeff Goldblum with the love he deserves in a parody of Ariana Grande's hit song "Thank U, Next." The Late Late Show host effortlessly sings about Goldblum's decades-long career while in a variety of eye-catching outfits. In one scene the Brit wears a silky-smooth pair of silk pajamas, while he peruses his "Burn Book" filled with pictures of Jeff in films like Jurassic Park, Thor: Ragnarok and Independence Day. Most importantly, James pays tribute to Jeff's iconic role as the "hot doctor" in the action film Jurassic Park. 
"Thank U, Jeff. He's so frickin scared of that T-Rex," Corden sings, as lookalikes of Jeff dance on the stage behind him. 
James didn't just give a shout out to Goldblum's acting skills, but his prowess at jazz piano. While perched on top of a piano, James says, "The way he tickles those keys, I just don't understand bro."
And in probably one of the best lines, James sings, "We're so frickin grateful for his pecs."
Jeff got in on the action when he played the excited stage mom in the audience, which was played by Kris Jenner in Ari's video.
James truly did an outstanding job on his interpretation of Ariana's music video, but Grande still reigns supreme. She did break records with her music video, while Corden has yet to reach this level of fame. 
And, Ari is a total master when it comes to hiding Easter eggs in her video. Eagle-eyed fans were able to find a bunch of clues to the song titles of her new album in the nostalgia-filled masterpiece. 
Although, we still gotta hand it to James. He did a hilarious job.