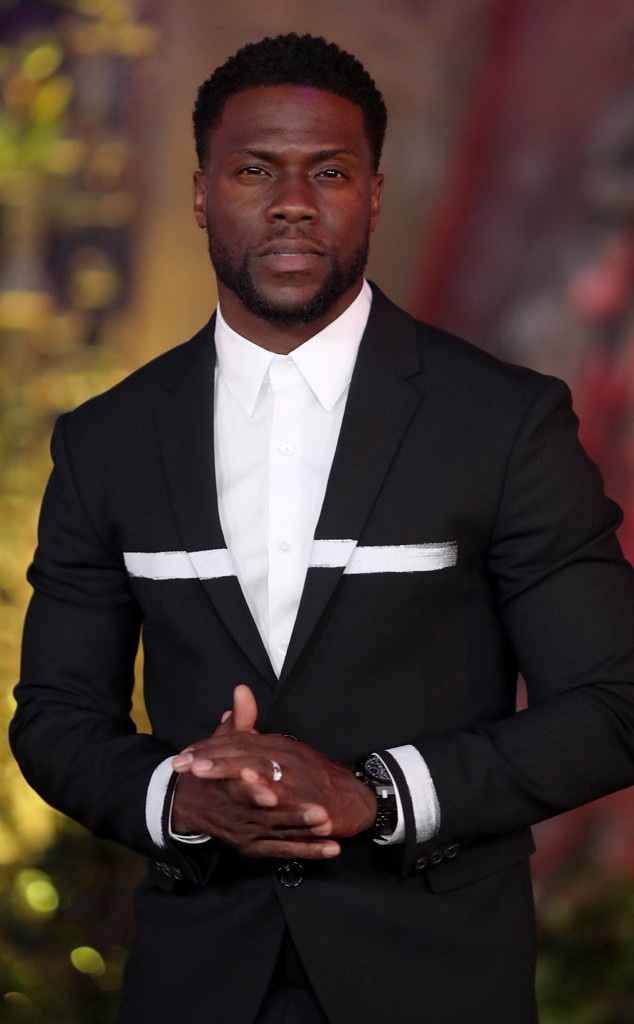 Christopher Polk/Getty Images
UPDATE: Kevin Hart is responding to the backlash he faced after Twitter users noticed the comedian deleted derogatory tweets about homosexuals. In an Instagram video shared on Thursday afternoon, he said, "Stop looking for reasons to be negative…stop searching for reasons to be angry...I swear I wish you guys could see/feel/understand the mental place that I am in. I am truly happy people… there is nothing that you can do to change that….NOTHING."
"I work hard on a daily basis to spread positivity to all…with that being said. If you want to search my history or past and anger yourselves with what u find that is fine with me. I 'm almost 40 years old and I'm in love with the man that I am becoming," he continued. "You LIVE and YOU LEARN & YOU GROW & YOU MATURE. I live to Love…. Please take your negative energy and put it into something constructive. Please…What's understood should never have to be said. I LOVE EVERYBODY..ONCE AGAIN EVERYBODY. If you choose to not believe me then that's on you…Have a beautiful day."
--------
Kevin Hart is coming under fire for deleting homophobic tweets after announcing he will host the 2019 Oscars.
The actor began to delete a series of old tweets on Wednesday or Thursday, after social media users pointed out the comedian's troubling comments. One Twitter user wrote, alongside screenshots of Kevin's past tweets, "I wonder when Kevin Hart is gonna start deleting all his old tweets." 
One of the controversial tweets from 2011 read: "Yo if my son comes home & try's 2 play with my daughters doll house I'm going 2 break it over his head & say n my voice 'stop that's gay'."
Another Twitter user went to the great lengths of searching every time Kevin used the words "Fag," "homo" or "gay." They realized the comedian "seems to have basically stopped tweeting those words after 2011 — i.e. the year his first stand-up movie became a hit."
While Hart has adamantly denied being homophobic, prior statements about his feelings seem conflicting to some. In a 2015 profile for Rolling Stone, he once said one of his "biggest fears is my son growing up and being gay."
"Keep in mind, I'm not homophobic... Be happy. Do what you want to do. But me, as a heterosexual male, if I can prevent my son from being gay, I will," he previously explained. 
While this in itself might be seen as mean, he defended the reasons behind his feelings to the author. Hart said, "It's about my fear. I'm thinking about what I did as a dad, did I do something wrong, and if I did, what was it? Not that I'm not gonna love my son or think about him any differently."
One explanation for the sudden change of heart in 2011, as alluded to by on Twitter user, could be his belief that people are too "sensitive" in this day and age. "I wouldn't tell that joke today, because when I said it, the times weren't as sensitive as they are now. I think we love to make big deals out of things that aren't necessarily big deals, because we can," the Night School star rations in the profile. "These things become public spectacles. So why set yourself up for failure?"
E! News has reached out to the Academy and reps for Hart for comment. 
This story was originally published on Thu, Dec 6, 2018, 1:02 p.m. P.S.T.