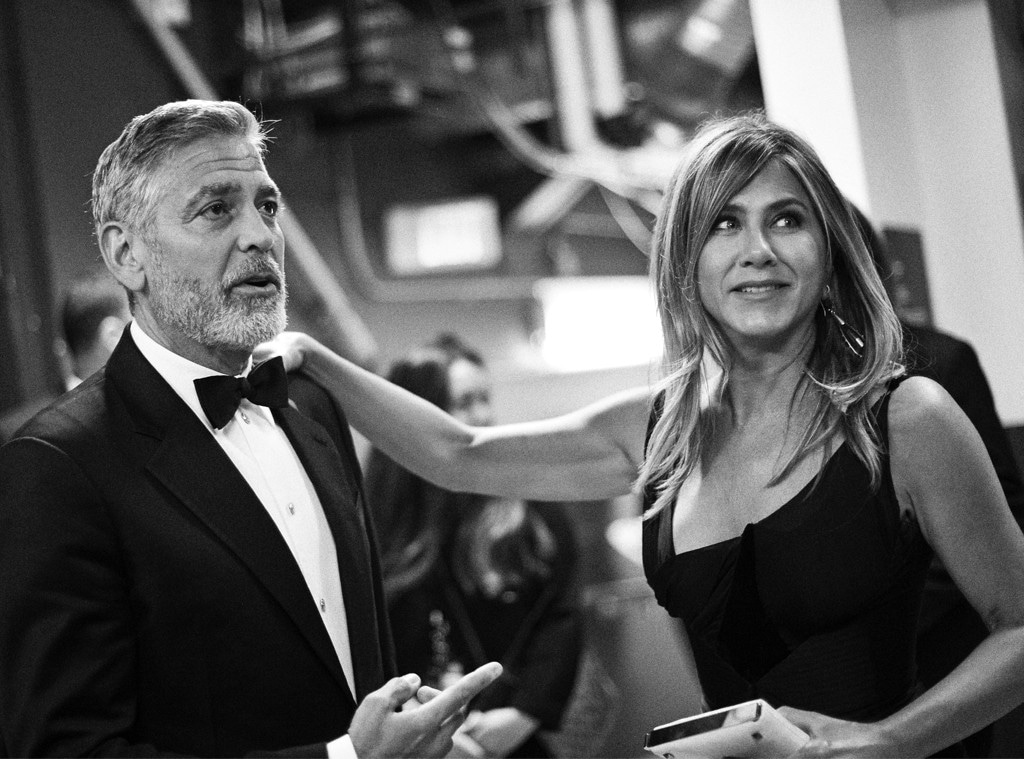 Charley Gallay/Getty Images for Turner
Jennifer Aniston spent time with the Clooney family over the summer.
While filming her upcoming Netflix movie Murder Mystery in Italy, Aniston got to see her longtime pal George Clooney and his family, who spend a lot of time in Lake Como. It was just over a year ago that George and Amal Clooney welcomed their twins Ella and Alexander into the world.
So what is it like seeing her pal as a first-time dad?
"It's amazing to see him with children," Aniston told Ellen DeGeneres on Thursday's episode of The Ellen DeGeneres Show. "That's what we talked about, that anything can happen."
The group of friends also hung out with Bono while in Italy.
"Bono was there, that was kind of fun to see him," Aniston said. "They're all just so nice."
The actress also dished to DeGeneres about her upcoming Apple TV series with Reese Witherspoon and Steve Carell, who Aniston said is "great" in his role.
"It's something about Steve Carell that everybody just loves deeply, you can't not just love Steve Carell, he's so good," Aniston shared. "And he's great on our show."
Aniston has a lot to celebrate these days, in addition all of her upcoming projects, she'll be turning 50 in February.
"That's the first time I've heard that!" Aniston joked when DeGeneres reminded her of the special day. "I feel fantastic."
DeGeneres then pitched Aniston the idea of having a party for her on-air. Watch the video above to see Aniston's reaction to the birthday idea!