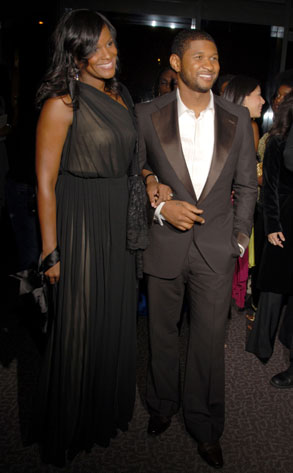 Mark Sullivan/WireImage.com
Despite the best attempts by Usher and his family to keep the situation under wraps, new details have emerged on the nature of wife Tameka Foster Raymond's "serious" medical emergency.
"The family has demanded total privacy," a spokeswoman for São Paulo's Sirio-Libanes Hospital told the Agence France-Presse.
"The hospital is barred from giving any information," said the rep, beyond confirming the 37-year-old mother of two is currently listed in stable conditiom.
But the blackout hasn't prevented Brazilian news outlets from digging beyond the official statement from Usher's camp saying his wife had suffered "complications from routine surgery."
The news site G1 got much more specific, reporting that Foster was rushed to the hospital's intensive care unit last Friday after going into cardiac and respiratory arrest during a liposuction procedure.