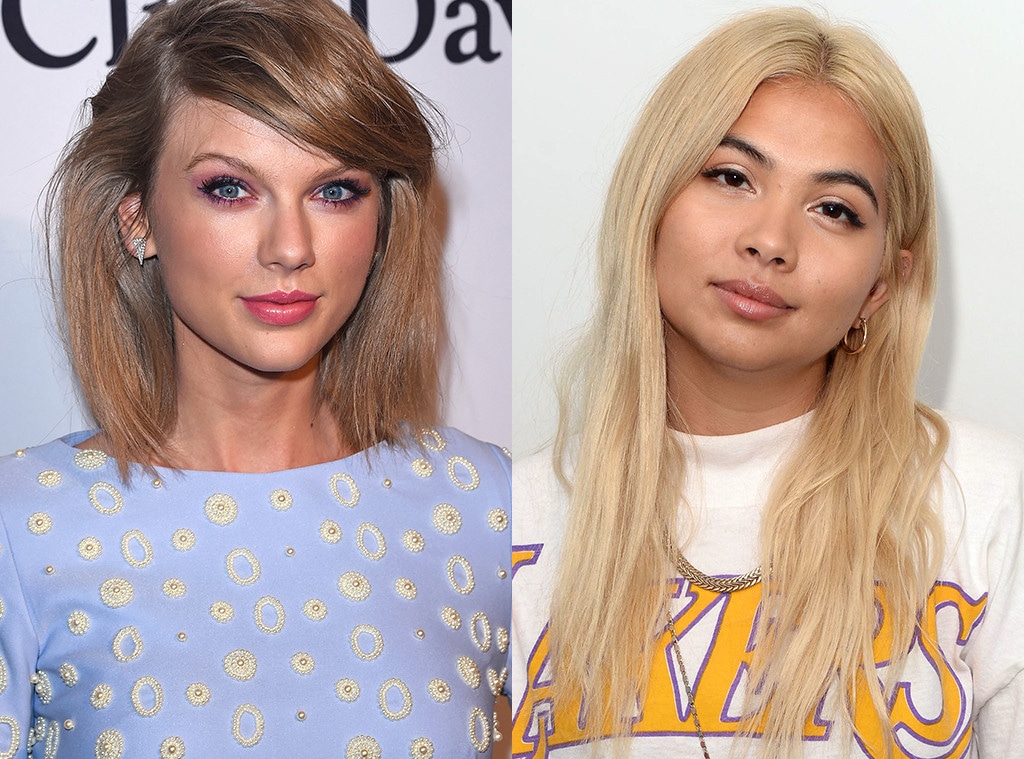 Getty Images/REX/Shutterstock
After tonight, we will be going back to December all the time, because Taylor Swift just held a surprise performance for the best reason.
The singer shocked the packed audience when she appeared onstage at the Ally Coalition Talent Show in New York City on Wednesday night. She joined her good friend Hayley Kiyoko on the stage for an acoustic performance of T-Swift's hit song "Delicate." In a video, the audience is heard singing along with the pop star.
For the impromptu jam sesh, she wore a velvet blazer, skinny jeans and her classic red lip. 
Other artists who performed at the talent show included Lana Del Ray, Regina Spektor and so many more. And, in the spirit of the season, proceeds from the show will go towards supporting the TAG organization's "work with marginalized and at-risk LGBTQ youth," according to the website. 
It makes sense that Tay would be more than willing to help promote the noteworthy cause since she was just named the most influential person on Twitter in 2018. 
According to the company Brandwatch, Taylor beat out One Direction star Liam Payne for the top spot, even though she posted on Twitter only 13 times.
John Shearer/TAS18/Getty Images for TAS
She's more likely to use Instagram, where she recently shared a preview of her boyfriend Joe Alwyn's new movie The Favourite. She wrote, "The Favourite is absolutely phenomenal, and it opens in NY and LA tomorrow— Swipe to see cities and dates! @thefavouritemovie @joe.alwyn @nicholashoult."
Hopefully we will be seeing more of the elusive pair of A-listers now that the "Delicate" singer has completed her wildly successful Reputation tour. She wrapped up the tour in Tokyo, Japan by sharing an emotional photo of herself singing her heart out on stage.