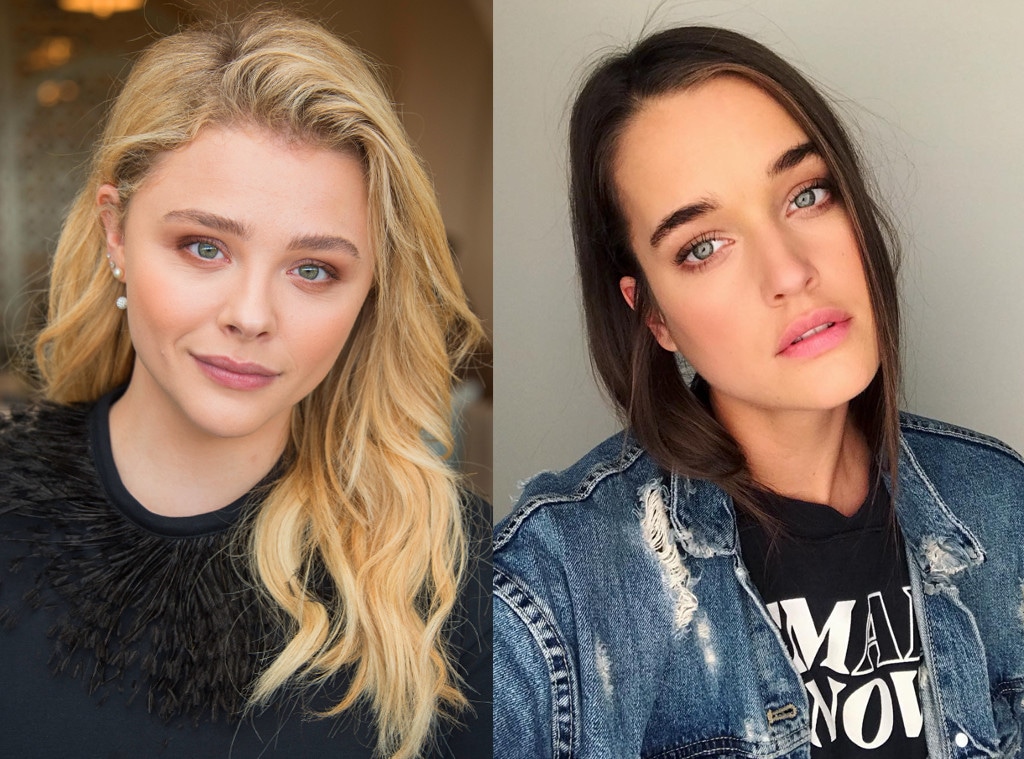 Getty Images; Instagram
Chloë Grace Moretz has a new lady in her life.
On Monday night, the Carrie star was spotted smooching model Kate Harrison after a night out on the town in Malibu, Calif.. The photos, published by TMZ, show the 21-year-old actress snuggling with the Playboy model, before they stop to passionately kiss.
The PDA was the cherry on top of a sweet night out. Chloë and Kate started off the intimate evening by dining at the famous restaurant Nobu, before heading over to the celebrity hot spot Soho House for a night cap. 
Moretz formerly dated Brooklyn Beckham, the son of Victoria Beckham and David Beckham, on and off for many years, but they called it quits for good in April after Brooklyn was seen kissing a model named Lexi Wood, thus ending their recently rekindled relationship.
Luckily, she learned more lessons than one from their roller coaster relationship, like the importance of privacy in building a sustainable romance.
When asked what she's learned from the prior dating experience during an interview with The Sunday Times, the actress replied, "To be secretive. To keep things quiet. It's been a very big learning curve, and that was hard. I had a lot of moments when I was, like, 'Why can't I just say this? Why can't I be with this person in the street and not get photographed?' And there's no real answer to that other than you just can't. That's my life, but hopefully I'm going to try and control every ounce of it that gets out."
Moreover, she wants to be able to date without feeling like the whole world is watching, even if she is famous. "Because it's no one's business. These moments are supposed to be so personal and special—you're building a foundation with someone or just having fun and going on a date. No one needs to know about that, and I hate to see that stuff broadcast on TV," the Neighbors 2 star previously told Glamour. 
Then again, when you're possibly linked to someone as pretty as Kate, it makes sense that Chloe would want to share it with the world.