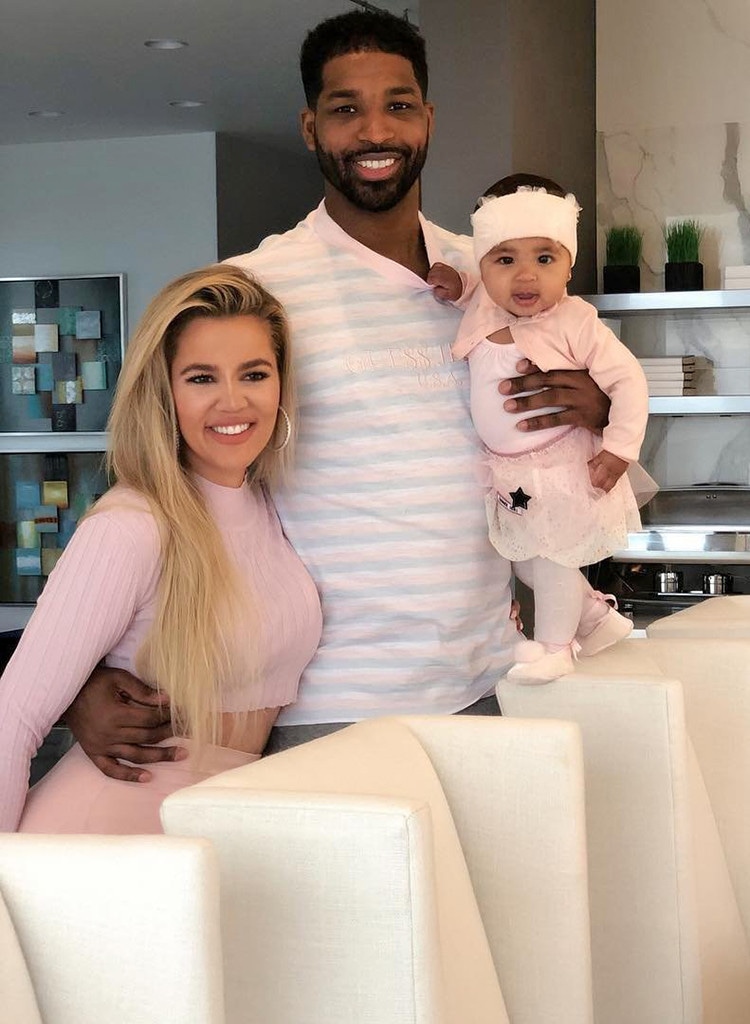 Tristan Thompson/Instagram
When it comes to family, Khloe Kardashian believes that bigger can be even better.
As the Keeping Up With the Kardashians star prepares to celebrate her first Christmas with baby True Thompson, it appears the proud mom may be thinking about having another child.
"Khloe definitely wants True to have a sibling and would love to have a big family if that's what's in the cards," a source shared with E! News. "Things are up and down with Tristan Thompson, but she would like more kids with him. That's what she feels will make the most sense for True and their little family."
Our insider added, "Khloe is completely selfless when it comes to True. She loves being a mom and having her own family. She wants to have more kids while she's young enough and would like them to be close in age."
As fans know, Khloe's relationship with Tristan has had a few ups and downs. But in recent months, the pair has put on a united front, especially during the holidays.
Instead of celebrating with her family in Southern California, Khloe opted to spend Thanksgiving in Cleveland.
"I've spent the past 3 years in Cleveland for Thanksgiving. Not sure why people are trying to create drama between my family and I. My sisters and I are perfectly fine thank you! All of their families were able to travel but TT being in season, he can not," Khloe explained on Twitter. "The truth is never as fun as some story some of you like to create. So here we goooooooooooo!! Happy Thanksgiving I guess lol."
The pair was also together during Halloween when True dressed up in more than a couple adorable costumes.
As for Tristan's cheating scandal that recently played out on Keeping Up With the Kardashians, the NBA player and Khloe are moving forward and focusing on their child's biggest milestones.
Most recently, the businesswoman revealed that her baby is this close to crawling. She also smiles constantly and loves to say the word "dada."
"Amidst the tough times, I have been blessed with the ultimate gift, my sweet baby True who has changed my life in ways I never could have imagined," Khloe previously shared on Twitter.