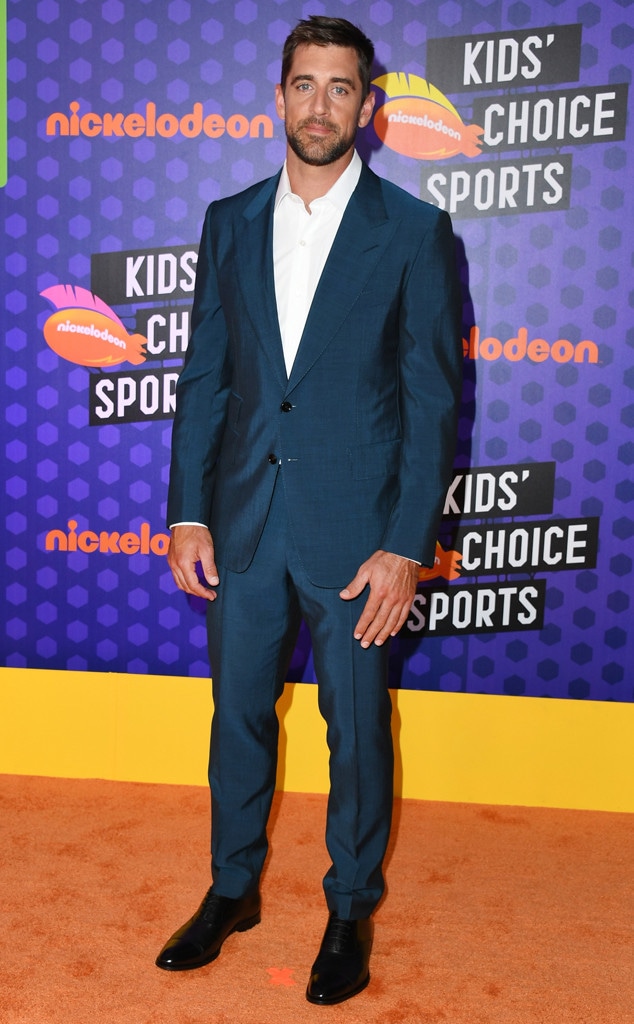 Jon Kopaloff/Getty Images
Aaron Rodgers seems to be on better terms with his family.
On Monday, the quarterback spoke to reporters about the firing of the Green Bay Packers' head coach Mike McCarthy. The termination took place on Sunday after the team lost to the Arizona Cardinals. It also happened to occur on Rodgers' 35th birthday.
When asked if he knew the firing was coming, the athlete replied, "No, not at all. I mean, I found out, I'm sure, the same way that most of you found out. I was at home with my folks in town for my birthday. When I found out, I was as shocked as many of you were, I'm sure."
The family update came just two weeks after Aaron's brother, Jordan Rodgers, publicly shaded the football star on social media. It all went down when Aaron posted a video asking fans to help raise money for those affected by the wildfires in California.
"PLEASE DONATE, SPREAD AWARENESS & SEND LOVE," Jordan wrote on Twitter along with this brother's message. "But when your own Mom is home alone during the fires, car packed ready to evacuate, & you miss the fundamental first step of compassion; calling your parents to make sure they are safe....Everything else just feels like an act."
Fans first became aware of the Rodgers family drama on season 12 of The Bachelorette—during which Jordan competed for (and won) JoJo Fletcher's heart. While on the show, Jordan told JoJo he and his brother were estranged. Aaron's father, Ed Rodgers, later added fuel to the fire by telling The New York Times Aaron had not spoken to his family since 2014.
"Fame can change things," Ed noted.
Many speculated that Aaron's ex, Olivia Munn, was to blame for the fallout as the two started dating around the same time. However, she told Andy Cohen Live Aaron hadn't spoken to his parents or "one brother"—he also has a sibling named Luke Rodgers—for eight months at the time they started dating.
Still, the actress claimed she encouraged her then-beau to have an "honest conversation" with the family members and that his parents visited his Green Bay home in 2014. However, she suggested that "family and fame and success can be really complicated if their dreams are connected to your success." As sports fans are aware, Jordan played football at Vanderbilt University and went on to play professional football for the Jacksonville Jaguars, Tampa Bay Buccaneers and Miami Dolphins. He was released from all three teams. Still, he stayed involved with the game and is now a sports network analyst. Aaron's father was also a sports chiropractor.
"They're all in sports and Aaron is one of the best if not the best quarterback to ever play the game," Munn told Andy Cohen. "Their work has a direct connection to what he does. At the end of the day, there's a lot of complications. I don't think either side of the road is clean, but I do think it's not OK when you try to stand on someone's shoulders and then throw dirt in their face, which is what they did for him."
Aaron, who is now dating Danica Patrick, has rarely commented on the family feud.
"I just don't think it's appropriate talking about family stuff publicly," he told a reporter in 2017, per The New York Times. 
However, it looks like the Rodgers are making progress.