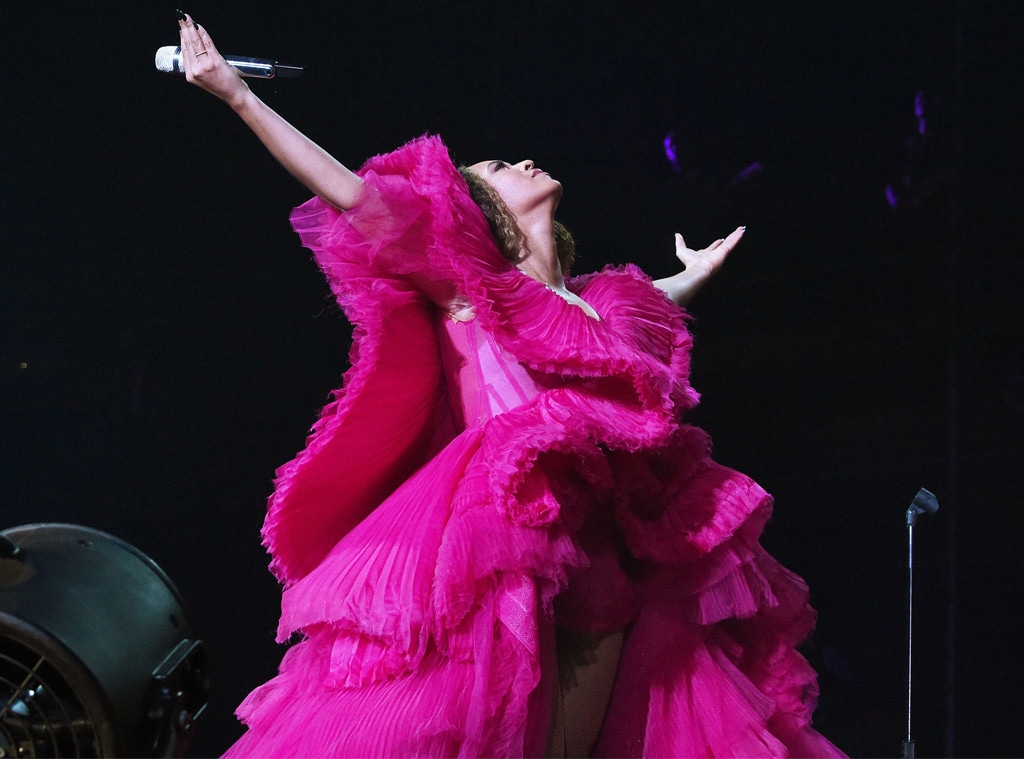 Kevin Mazur/Getty Images for Global Citizen Festival: Mandela 100
Crazy in love with Beyoncé's epic Global Citizen Festival looks? Join the club.
In fact, fans all over the world fell head over heels for the superstar's slate of looks at the event inside the FNB Stadium on Sunday in Johannesburg, South Africa. The festival was held in celebration of Nelson Mandela's work and lasting legacy for his 100th birthday. The late former president of South Africa died on Dec. 5, 2013 at 95 years old. 
The star-studded concert featured famous faces like Chris Martin and Pharrell Williams before the show's headliners, Mr. and Mrs. Carter themselves, hit the stage. 
As par for the course of a Beyoncé performance, her outfits were a show of their own as the songstress switched into six different outfits throughout the set—many of which beautifully paid tribute to Africa in their own ways. 
See all of the ***flawless looks in E!'s gallery below: