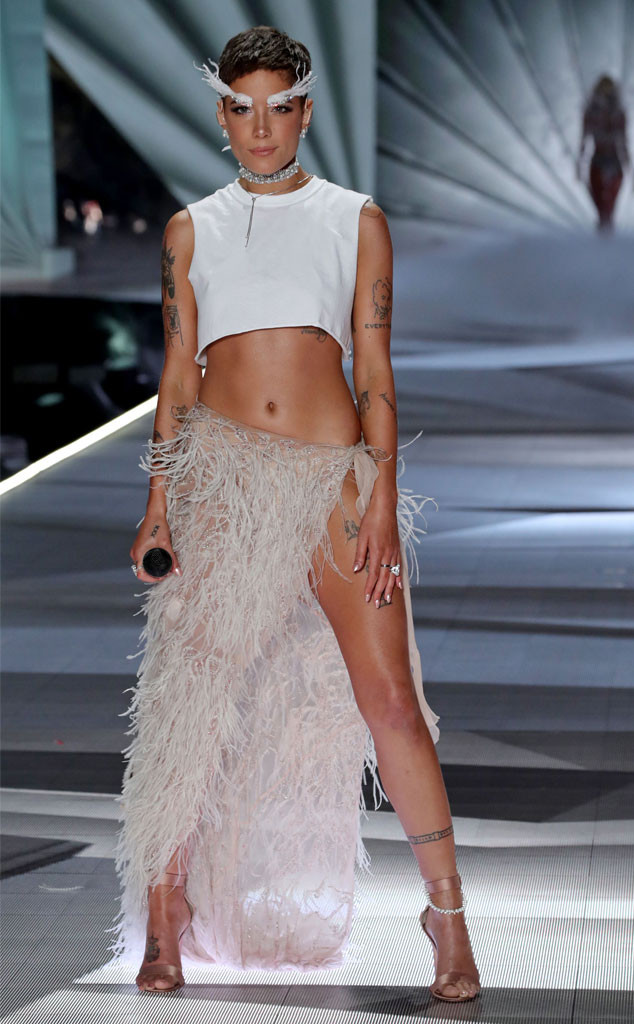 Matt Baron/Shutterstock
Halsey shared some choice words about the 2018 Victoria's Secret Fashion Show, which aired Sunday night.
The show was filmed on Nov. 8 and included performers such as Halsey herself, Shawn Mendes, Bebe Rexa and The Chainsmokers and had a strong class of models this year, including Kendall Jenner, Bella Hadid, Gigi Hadid, Behati Prinsloo, Winnie Harlow, Adriana Lima and others.
The "Bad at Love" singer posted her note in Victoria's Secret colors—pink and white—and called out the company's lack of diversity. "I have adored the Victorias Secret fashion show since I was young. Performing this year alongside other amazing artists and hardworking models/friends was supposed to be the best night of my year," she wrote. "However, after I filmed the performance, some comments were made regarding the show that I simply cannot ignore."