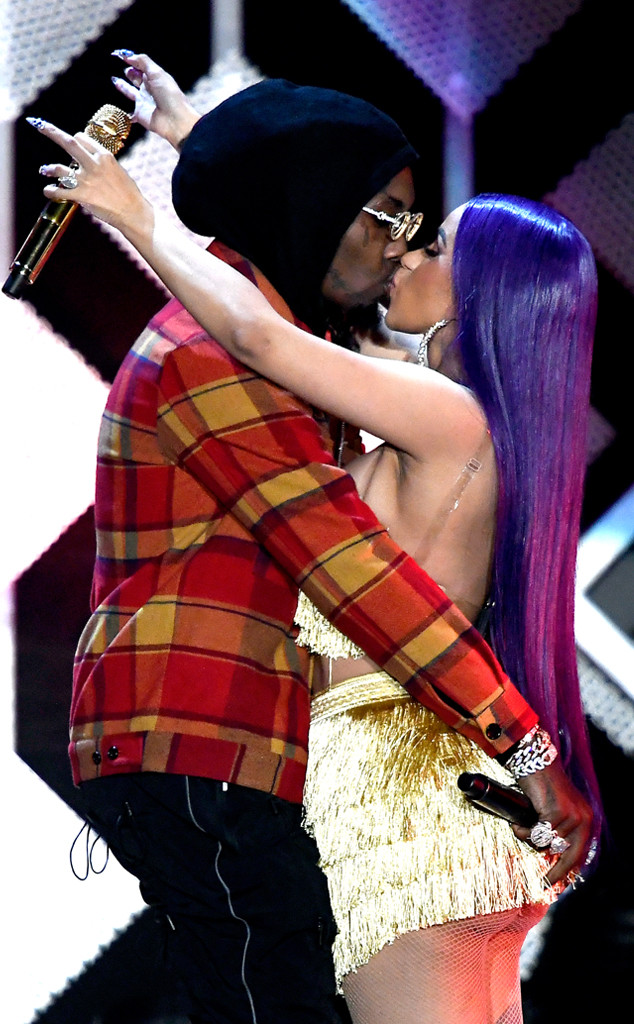 Kevork Djansezian/Getty Images
Now this is how Cardi B celebrates the holidays, okurrr!
During Friday's night 102.7 KIISFM's Jingle Ball presented by Capital One, the A-list rapper treated fans to an unforgettable set of her biggest hits. In fact, she had a surprise guest for the crowd inside The Forum in Inglewood, Calif.
"I'm already running out of breath. I've got asthma. I'm gonna need somebody to help me out," Cardi B shared with fans before bringing Offset out on stage to sing "Ric Flair Drip" together. "This is my husband. Heyyyy husband."
When the track came to an end, the pair kissed on the lips but not before Cardi gushed about her man.
"Thank you husband. He's so fine," she told the crowd. "That's my baby daddy yo."