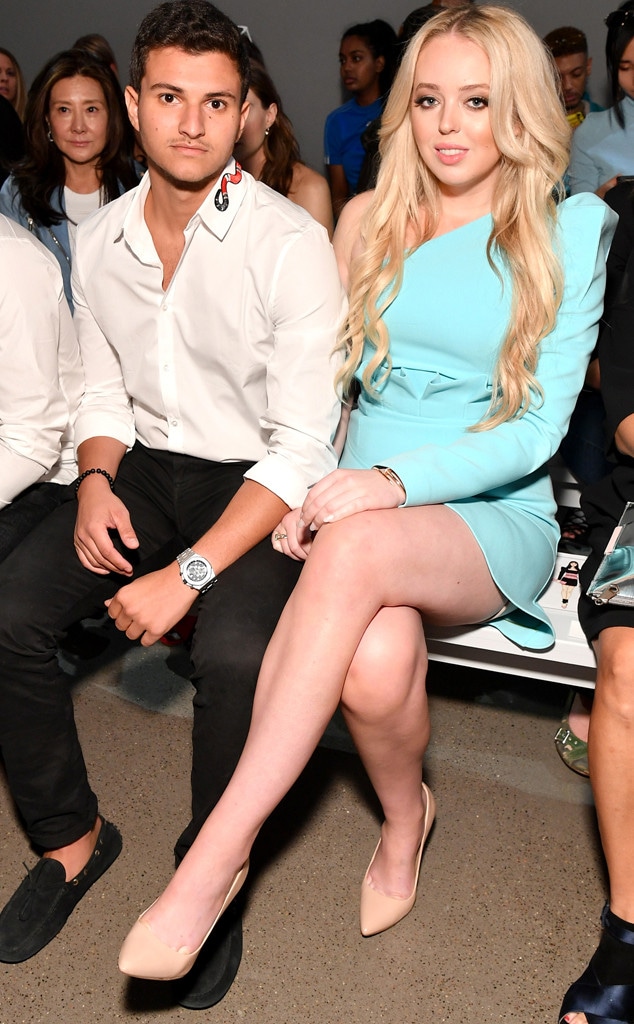 Dia Dipasupil/Getty Images
Tiffany Trump has a new man in her life.
On Thursday, Page Six reported that President Donald Trump's youngest daughter is dating Michael Boulos, citing sources.
So, what do we know about her new beau? According to the media outlet, Boulos is the heir to Boulos Enterprises and SCOA Nigeria, a multi billion-dollar trading conglomerate. While the wealthy businessman lives in London, he was born in Nigeria. 
So how did the lovebirds meet? According to Page Six's sources, the two met this summer while they were both on vacation in Mykonos, Greece. In fact, their relationship is reportedly going so well that she's rumored to have brought Boulos to Mar-a-Lago for Thanksgiving. 
"Tiffany is happy she has so far been able to keep things with Michael under the radar," the insider told Page Six. "But she introduced him to her family at Thanksgiving, and he comes across as a very intelligent young man from a great family." 
The reported couple were also spotted attending the Taoray Wang show during New York Fashion Week this fall.
Neither one has commented on the rumored romance.
News of the speculated relationship has reminded people of the time the president once reportedly called Haiti and African nations "s--thole countries during a meeting at the White House. Nigeria's foreign minister, Geoffrey Onyeama, called the alleged comments "deeply hurtful, offensive and unacceptable."
While the commander-in-chief admitted the language he used at the time was "tough," he denied using that phrase. He also later complimented the country and described its beauty.
According the aforementioned source, the reported comment did not come up during Boulos visit with the Trumps on Thanksgiving.
"There was no mention of the president's unfortunate comment about African nations," the insider said. 
Tiffany previously dated Ross Mechanic. News of their split broke in March.