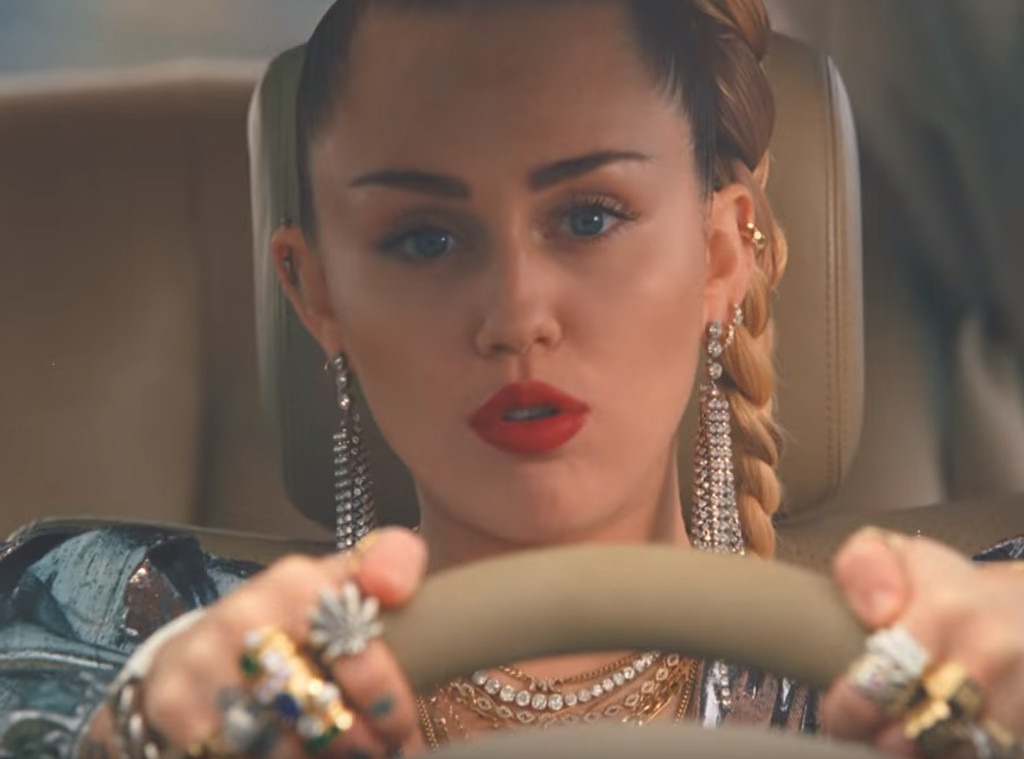 Youtube
Miley Cyrus is no stranger to controversy and her latest music video is raising plenty of eyebrows again.
On Thursday, Mark Ronson released his new country-disco song and music video, "Nothing Breaks Like a Heart," featuring the singer. The video shows her embarking on a wild police chase. It also depicts controversial scenes showing kids and guns, strippers, religious figures and symbolism and more.
The video also contains several Easter Eggs referencing her famous naked "Wrecking Ball" clip, which also caused controversy when it was released in 2013 during Cyrus' Bangerz days.
Cyrus and Ronson plan on performing "Nothing Breaks Like a Heart" on Saturday Night Live on December 15.
Check out controversial scenes and Easter Eggs shown in the music video below.
Don't miss E! News every weeknight at 7, only on E!