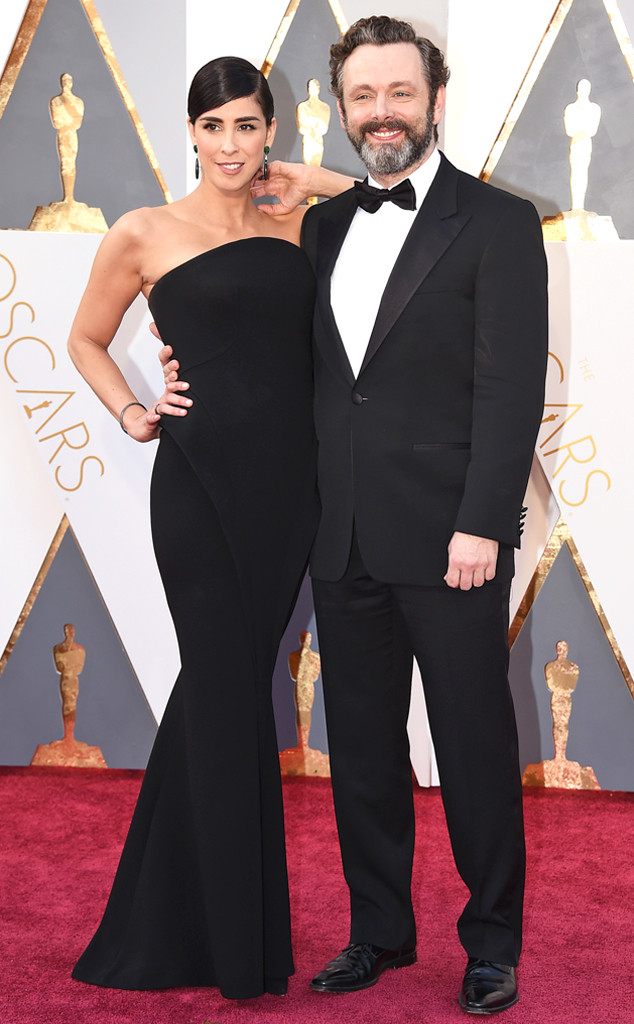 Jordan Strauss/Invision/AP
UPDATE: Michael Sheen clarified on Twitter on Saturday, December 1, "Brexit broke up my relationship??? What utter bollocks!"
_______________
Michael Sheen has broken his silence about his split with Sarah Silverman.
The 47-year-old comedienne had announced her and the Master of Sex alum's split in February, after almost four years of dating, saying, "We just live in different countries & it got hard." She later told ex-boyfriend Jimmy Kimmel on Jimmy Kimmel Live! that she and Sheen "broke up over Christmas," adding, "He moved back to the U.K. and his life is really there and my life is really not there, but I love him to pieces."
The U.K. newspaper The Telegraph quoted Sheen, 49, as saying in a recent interview that after Britain's 2016 Brexit referendum, during which 52 percent of voters voted to have the country leave the European Union, and after President Donald Trump won the 2016 U.S. election, he and Silverman "felt in different ways we wanted to get more involved." Both stars hold left-leaning views.