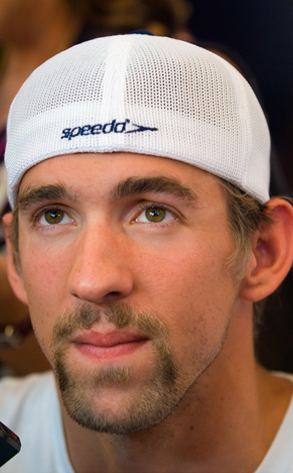 Getty Images for Speedo
Fans of sports, breakfast cereal and a triumphant America were saddened last week when Olympic swimming powerhouse and Kellogg spokesman Michael Phelps was dropped by the venerated company after being photographed with a marijuna pipe to his lips.
"We originally built the relationship with Michael...to support our association with the U.S. Olympic team," said a Kellogg's representative, stating that the aqua phenom's behavior is "not consistent with the image of Kellogg."
Now Tony the Tiger, another beloved Kellogg figure, has offered his thoughts on the matter. "What they're doing to Mike is a tragedy," stated the well-known mascot, recently seen on boxes of Tony's Cinnamon Crunchers.
"Look, we've all had our problems. I was booting skag like there was no tomorrow back in the late '60s, stuck in a lifestyle of fame, whores and addiction. Luckily, there weren't so many cameras around then, especially not in the cheap motels I called home at the time. I was able to keep my habits under wraps, and my thick tiger fur covered the needle tracks on my arms that spread like a road map to hell."
Tony, who has been clean and sober for some 30 years, continued: "Mike's a good kid. So what if he sucked down a bong load to take the edge off? Hell, I used to swim stoned all the time. Trust me, he'll clean up his act. The man's a winner. He's grrrea...well, you know the rest."