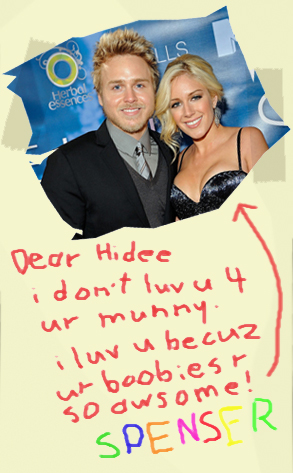 Frank Micelotta/Getty Images
We at E! Online love celebrities. And we love love. So it goes without saying that we REALLY love the love of celebrities!
We think it's wonderful when celebrities send valentines to their loves ones. It's totally adorable.
So we bribed our favourite postal worker to intercept any and all celebrity valentines* that he stumbles across and give them to us.
We'll be posting a new Valentine every day this week, so keep checking back.