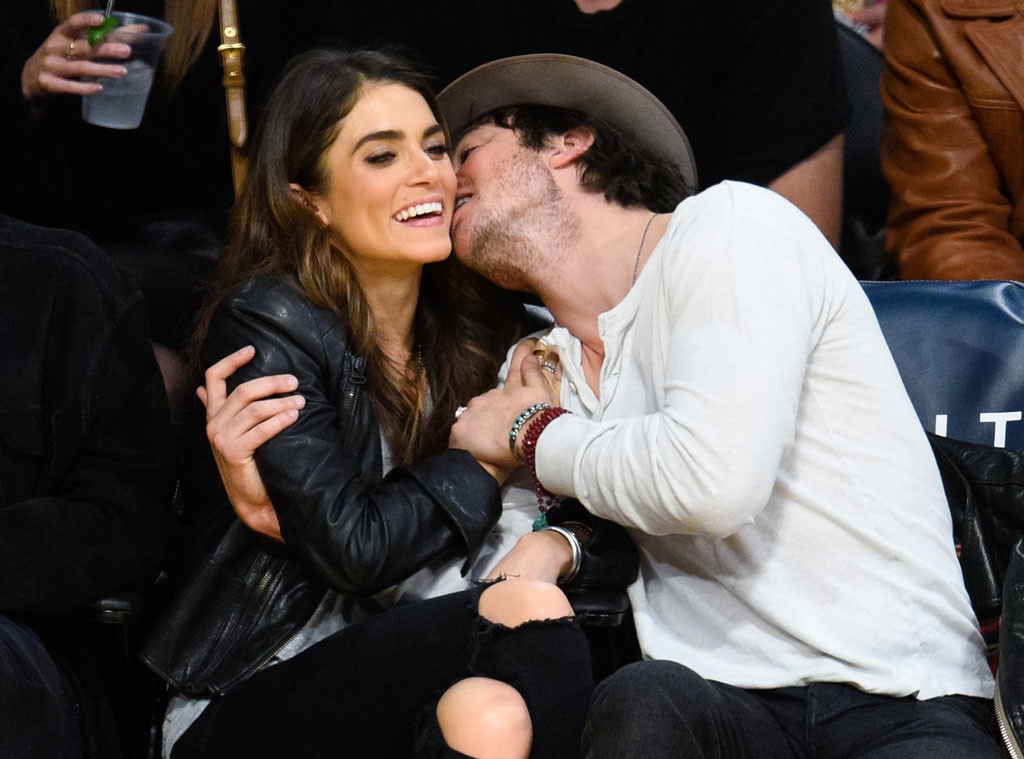 Noel Vasquez/GC Images
Happy birthday Ian Somerhalder!
On Saturday, The Vampire Diaries alum turned the big 4-0. That's right, he's 40 years old!
Since it's such a big milestone for the Louisiana native, we're so excited to see how he and wife Nikki Reed will celebrate the occasion.
In the past, the two have shared touching tributes to each other on their birthdays and we're sure this year will be no different.
The sweetest thing about Somerhalder and his wife is that the two don't need a special occasion to be the most precious pair on the internet.
The cute couple is constantly showering one another with love online and sharing the sweetest snaps we've ever seen on social media.
Due to their perfect romance, we figured there's no better way to ring in Somerhalder's 40th birthday than by looking back at his cutest moments with his lady love!
There are a ton, so brace yourself for cuteness overload.
In honor of the V-Wars star's big day, we've compiled some of the sweetest snaps he and Reed have shared during their time together. We do have to warn you however that you should be prepared to say "aww" a lot while scrolling through these photos.
From tender throwbacks to smoochy selfies, this couple has documented so many high points throughout their relationship and we're not worthy. They are what #CoupleGoals are made of and Somerhalder is one lucky man to have Reed by his side, not just on his birthday, but every other day as well.
Since all we want on Somerhalder's birthday is for him to be happy and feel loved, sharing his cutest couple moments seems like the perfect way to celebrate him. Don't you agree?
Make sure to show the birthday boy and his beautiful wife some love by checking out all their most precious pics in the gallery below and maybe give Somerhalder a happy birthday shout out on social media as well.