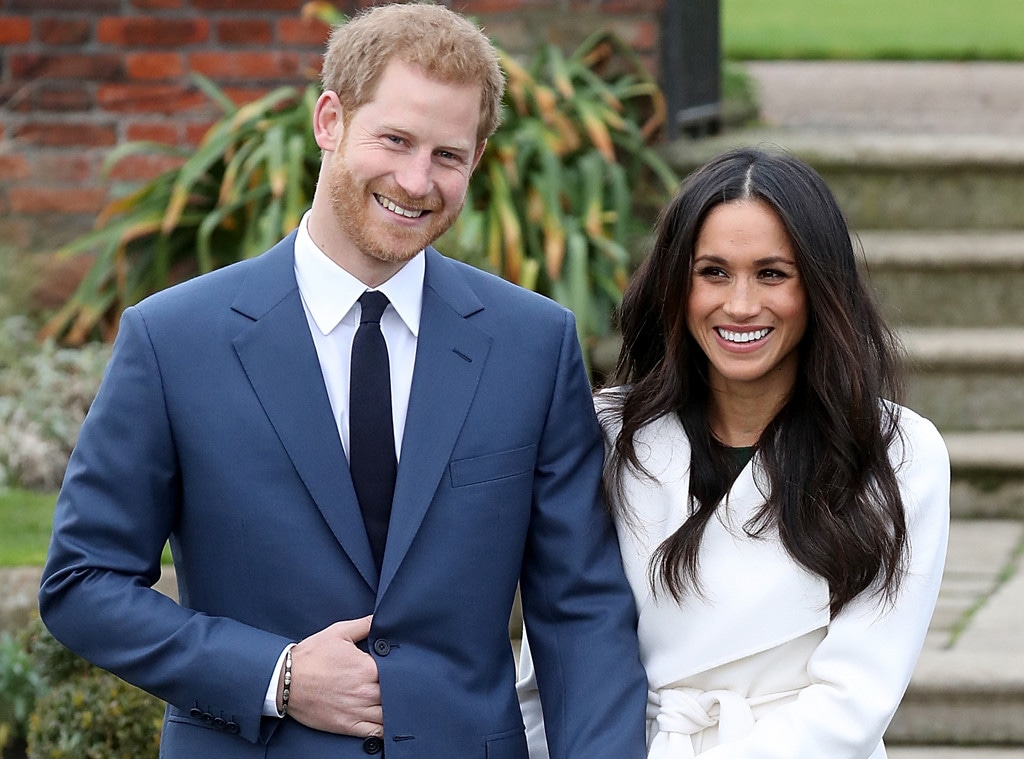 Chris Jackson/Getty Images
A lot can happen in a year—just ask Prince Harry and Meghan Markle. 
For one, you can become a duchess. Such was the case for the American actress, known around the world a year ago as one of the stars of Suits and the increasingly private girlfriend of Princess Diana and Prince Charles' younger son. 
However, it was on this fateful day one year ago when the then-36-year-old California gal gained another title—fiancée. As seems to be royal protocol, Clarence House kicked off a fresh week with a big Monday announcement on Nov. 27, 2017: Harry had proposed. 
After asking her parents' permission, the royal popped the question with a one-of-a-kind three-stone sparkler—two from his late mother's personal collection and the third from Botswana, the African country close to Harry's heart. The proposal had taken place earlier last November in London. 
But, with that early Monday announcement came all the exciting pomp and circumstance of a royal engagement announcement. 
First up, there was an official photo call at Kensington Palace's Sunken Gardens, where the engaged pair stepped out in front of photographers looking entirely elated. The now-unforgettable photos featured the couple arm in arm, with Harry sporting a navy suit and Markle in a white Line the Label coat layered over a green dress by P.A.R.O.S.H. Her best accessory that day, of course, was her newly debuted engagement ring, which she flashed as she positioned her hand over Harry's in a picture-perfect move. 
The couple also sat for a customary joint interview—their first as a couple—for the BBC. Save for the rare interview Markle gave to Vanity Fair about their romance two months earlier, their sit-down was packed with special details about how Harry had asked the big question, how their relationship had begun and what they anticipated for their future together. 
If you haven't heard by now, the proposal happened while they were roasting a chicken at Harry's Nottingham Cottage in Kensington Palace. "It was so sweet and natural and very romantic. He got on one knee," Markle described during the interview. "As a matter of fact I could barely let you finish proposing. I said, 'Can I say 'yes' now?'"
Watch:
Behind the Scenes of Prince Harry & Meghan Markle's BBC Interview
Nearly a year and a half since they were first set up on a date by a mutual friend, their new life together had set into motion. Cue the engagement portraits, planning details, family drama and inevitable baby questions. "I think you know one step at a time, and hopefully we'll start a family in the near future," Harry said on the topic of children during the interview. 
That future officially began on May 19, a beautiful spring day, when the new husband and wife exchanged vows inside St. George's Chapel as royal fans all around the world watched the event unfold live. 
In the six short months since, Harry and Meghan dove into their royal responsibilities, charmed the people of Australia, Fiji, Tonga and New Zealand on their first joint royal tour and did it all while expecting their first child. 
Like we said—what a difference a year makes.