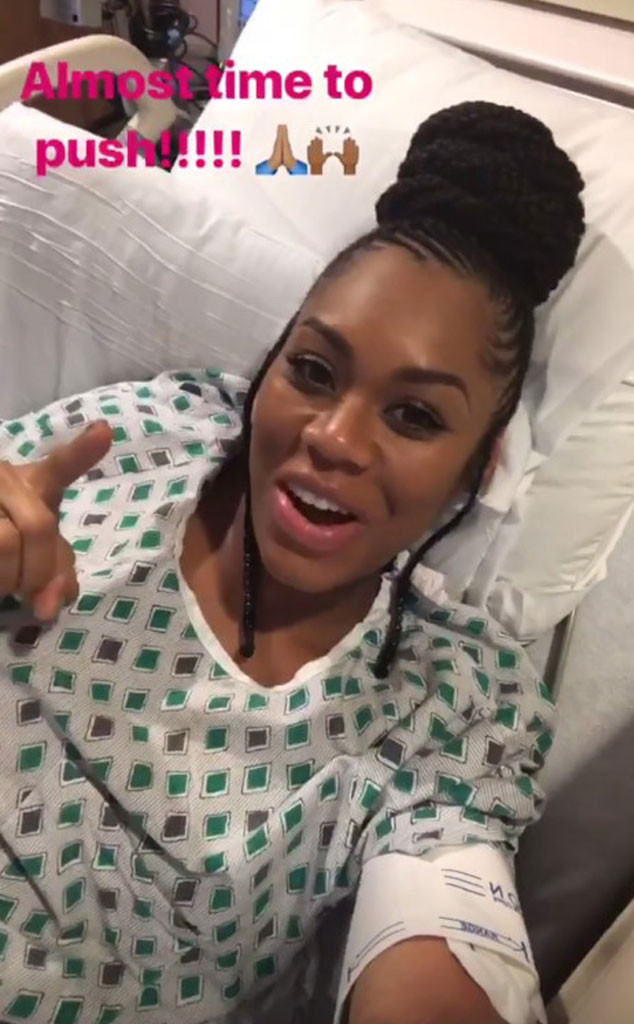 Instagram
Congratulations are in order for Monique Samuels and her family!
The Real Housewives of Potomac star and her husband Chris Samuels welcomed a son named Monday afternoon. "It's a boy! After waiting the entire pregnancy to find out the gender, Chase Omari Samuels was born today at 39 weeks," Monique tells E! News. "He's our 3rd surprise baby!"
Chase, who was born 4:56 p.m., weighed 8 lbs., 15 oz. and measured 21 inches long. He joins big siblings Christopher Samuels, 5, and Milani Samuels, 3.
"Mom and baby are happy and healthy! My mom Jenny and sister Tosha were both present for my delivery along with hubby Chris Samuels," Monique adds. "Milani and Christopher are so excited and could not wait to hold their baby brother."
On Monday morning, the reality star posted some updates on her Instagram story about Chase's upcoming arrival. In one video, Monique posted from the hospital bed with the words "We're ready!!" as the caption. In yet another video, she wrote, "Almost time to push!!"
She of course still looked glam and calm while updating her followers about Chase's birth.