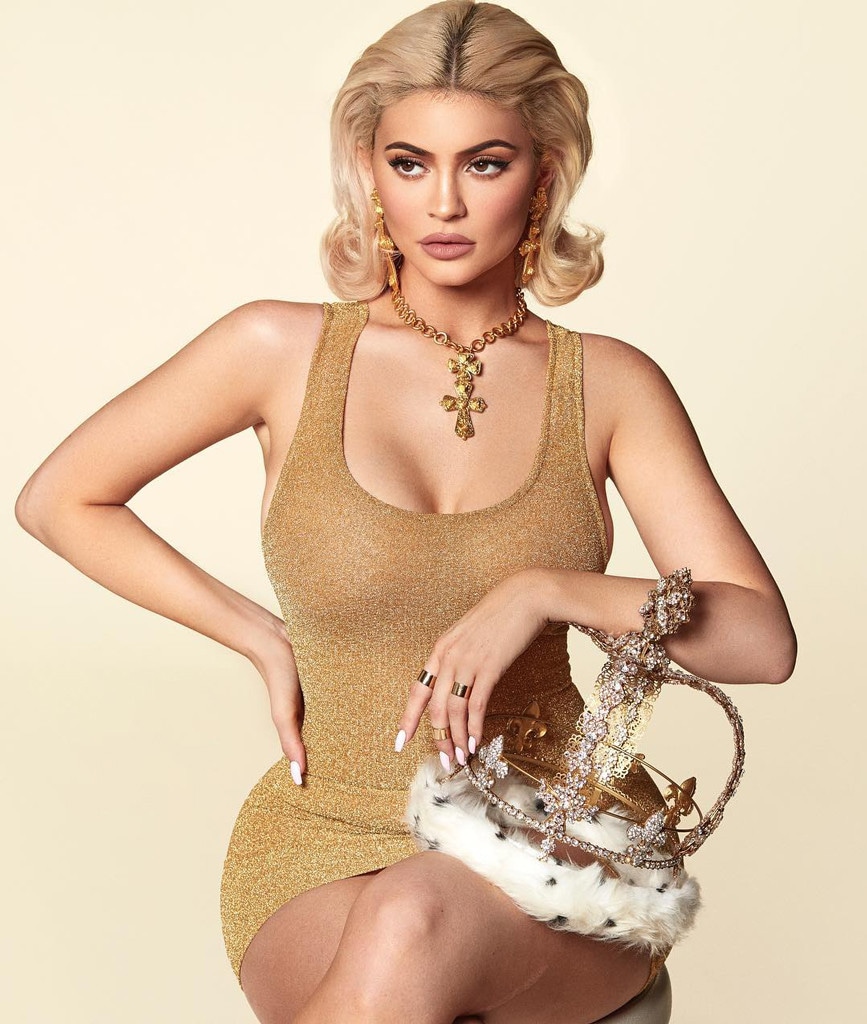 Kylie Shop/Instagram
Just in: Dressing like the youngest of the Kardashian clan will cost you less than $20 today. 
After releasing selected photos from her 2019 calendar, we've learned that the golden dress Kylie Jenner chose for her King Kylie photoshoot is super affordable. At first glance, the sparkling, form-fitting dress appears to be a luxurious add, paired with her chunky gold jewelry and crown. However, while it may be worthy of the pop culture royalty, the dress, in itself, is not expensive. 
The metallic number comes from the e-commerce brand Naked Wardrobe, which has a celeb following that includes Jennifer Lopez, Cardi B, Khloe Kardashian and more. Named the "Own the Party Mini Dress," the bodycon dress comes in gold (as seen on Kylie), black and silver and retails for $36. 
In honor of Cyber Monday, everything on the site is 60% off with code "cybermonday," bringing the star's attention-grabbing garment to $14. While the gold version is sold out, you can rock the Keeping Up With the Kardashians star's look in black or silver now. 
Run, don't walk!