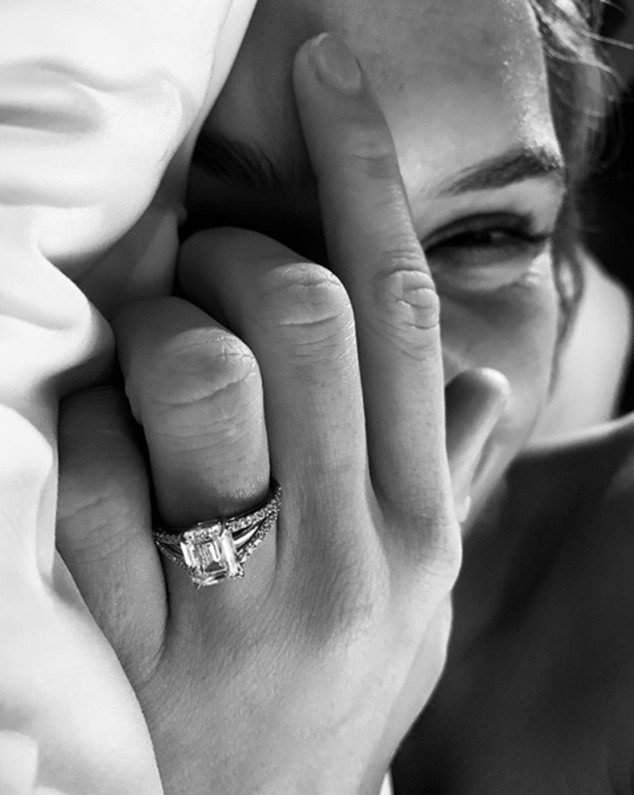 Instagram
It's a super proposal for one fabulous supermodel.
On Monday morning, Victoria's Secret Angel Josephine Skriver had some big news to share on social media. As it turns out, she's engaged to boyfriend Alexander DeLeon.
"I SAID HELL-FREAKIN'-YES!!!! I'M ENGAGED," she wrote on Instagram with several photos from the romantic moment. "For the first time in both of our lives we got to see the northern lights decide to show their dance across the starry night!! It was a full moon... it was on the 23rd (23 is my lucky number).. and the same day as his song 'Aurora Borealis,' which was the first song he EVER wrote about me, came out to the world! Sometimes the universe just chooses to leave you speechless!!!"
Josephine continued, "That was when @bohnes looked over at me. When he got down on one knee and asked me to be his forever…I have never been more sure about anything in my life."