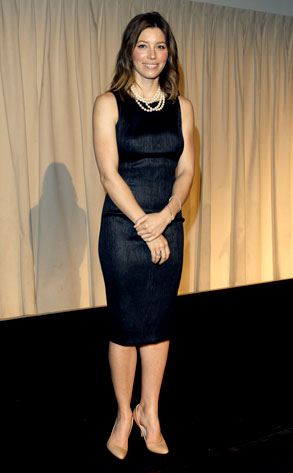 Chris Polk/Getty Images
And the Oscar goes to... Ed Catmull??
Actress Jessica Biel hosted the 81st Annual Science and Technical Oscars Saturday night, which honors the critical-yet-complicated side of movies most people just don't understand.
Catmull, president of Pixar Animiation Studios, picked up the night's first - and only - Oscar statuette for his lifetime achievement in computer graphics. Pixar's WALL-E is up for this year's Oscar for best animated feature. In its 23-year history, the studio has won 21 Academy Awards.
While not televised, excerpts from the evening will be played during the telecast of the 81st Academy Awards on February 22.
A reigning Hollywood hottie always hosts the Sci-Tech Oscars, with Biel following in the footsteps of Jessica Alba, Scarlett Johansson and Charlize Theron.