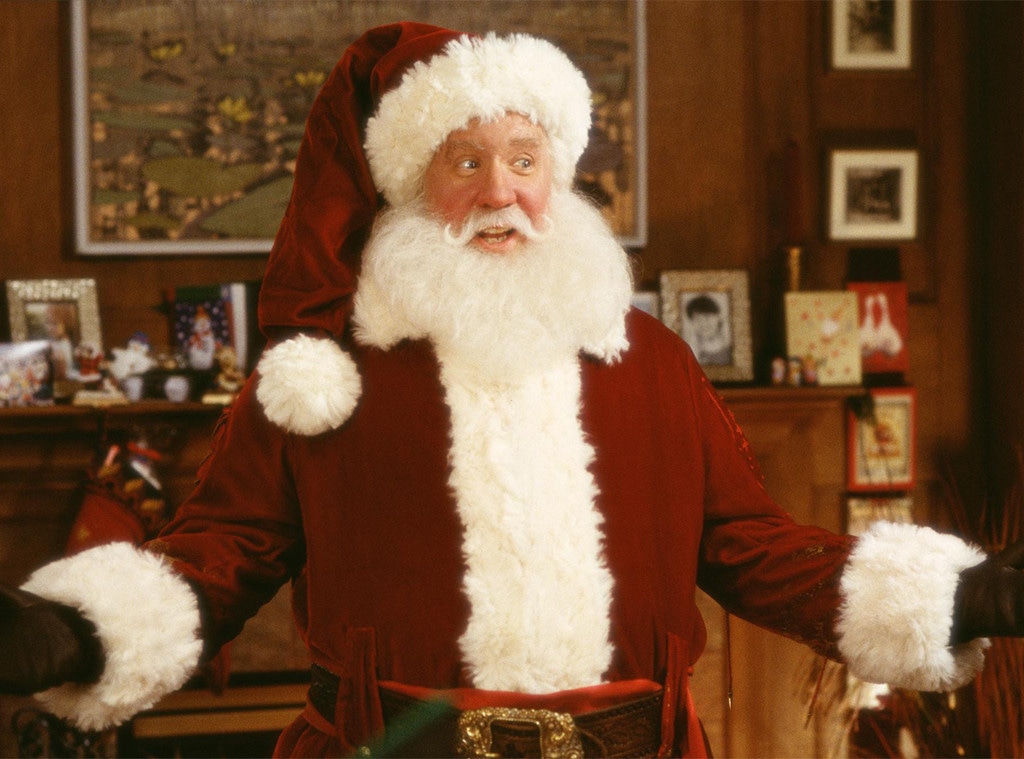 Moviestore/Shutterstock
The Santa Clause isn't a horror movie—but it could have been.
Tim Allen appeared on NBC's The Tonight Show Wednesday, where he shared a little-known fact about the 1994 movie that spawned two sequels and earned $189.8 million at the box office. "The original Santa Clause is a little darker, written by two comedians. I actually shot and killed Santa, in the original movie," the 65-year-old actor said. "And he fell off the roof, because I thought he was a burglar. He gives me the card and the whole movie starts. And the kid goes, 'You just killed Santa.' And I said, 'He shouldn't have been on the roof when he wasn't invited.'"
The script was rewritten so that Allen's character, Scott Calvin, accidentally frightened Santa Claus when he was on the roof, causing him to slip and fall, leaving behind his card and red suit.
"I'm laughing so hard, but the head of Disney at the time, [Jeffrey Katzenberg], said, 'Well, we can't start a movie like that.' I said, 'Why not?' He said, 'Well, we can't start a Disney movie with you murdering Santa Claus,'" Allen said. "I said, 'I'm a comedian. Why not? That's funny. You killed all the parents in your other movies anyway.' Don't they? They do that. I'm a comedian!"
The actor joked he's "literally the last guy in the world" who should play the part. "I don't like kids that much. I'm not going to hurt 'em. I don't say inappropriate stuff. I just don't like them."
While the script was softened, Allen's humor on set was not. That was particularly evident whenever he shared scenes with elves at the North Pole. "These kids are asking me questions: 'What does Santa eat? What does the elves eat?' I go, 'How the hell would I know what they eat?' But all that comes out of my mouth was, 'Uh, reindeer, I guess.' It's the best I could come up with. 'Why do you like milk and cookies?' 'Because it takes the edge off the Jack and Coke.'"
Allen, who has two children, says his younger daughter was particularly affected by the film. "I tried to warn her, 'We're going to see this movie, but I want you to know it's a movie. Your dad plays characters. We did have permission from the real Santa to go to the North Pole and take pictures.' She sees the movie, gets in my lap and she's all over it—crying because I had to leave the boy, Charlie, to go back to the North Pole. Then I had to explain to her, 'Now I don't want you going to school and telling your classmates your dad is Santa Claus, because he's an actor!'"
(E! and NBC are both members of the NBCUniversal family.)