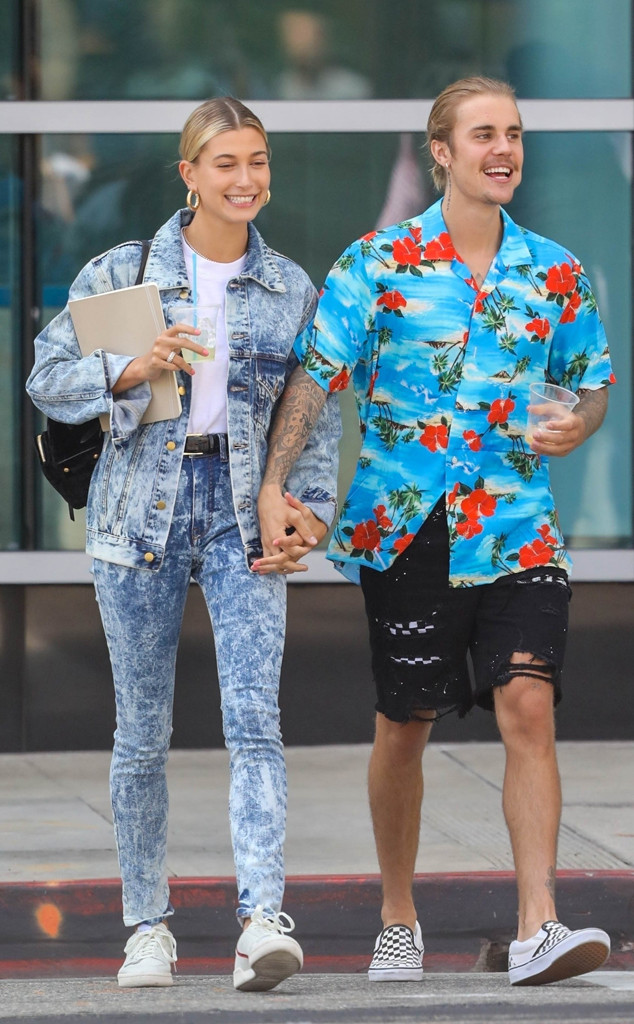 Vasquez-Max Lopes / BACKGRID
There will be one less lonely girl this Thanksgiving.
Newlyweds Justin Bieber and Hailey Bieber are spending their first Thanksgiving together this holiday season. A source tells E! News the A-list couple is in Canada to celebrate the holiday with Justin's dad, Jeremy Bieber, and his family.
The turkey-filled feast is just one of the many firsts that Justin and Hailey are crossing off their list. "Justin didn't grow up celebrating Thanksgiving, but they are doing a dinner tomorrow night," the insider shares.
And in yet another first, the model and singer will also play host to Jeremy, his wife, Chelsey, and their four kids at Justin's new mansion in Canada. No word yet as to whether or not Hailey will be cooking the turkey dinner.
Thanksgiving isn't the only special occasion they are celebrating on Thursday. On Thursday, Hailey will turn 22-years-old!