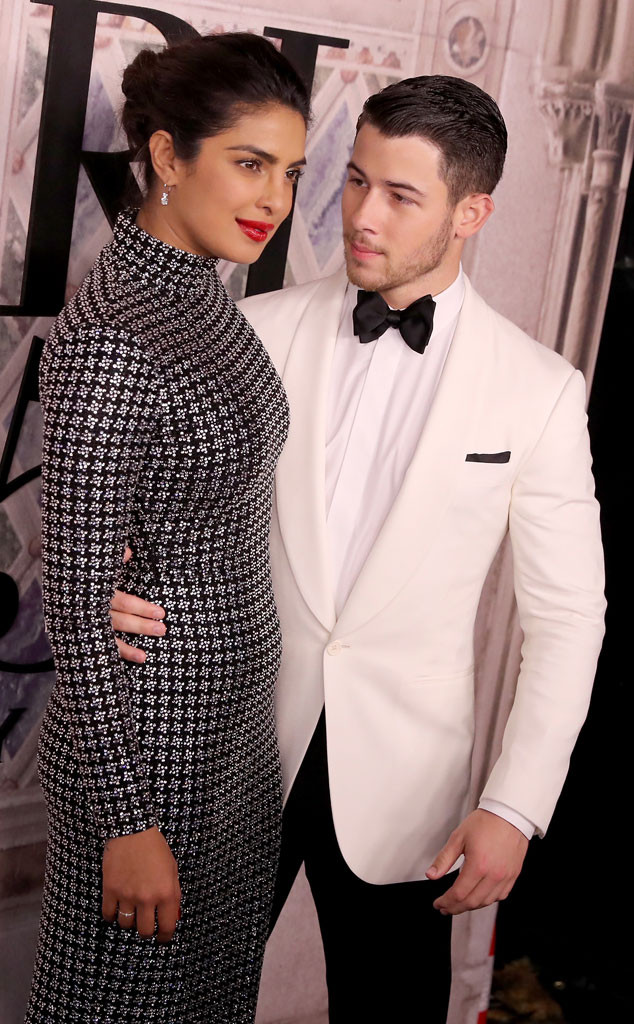 Rob Kim/Getty Images
Weddings are expensive, and celebrity nuptials can come with an extra high price tag. Luckily, the two lovebirds have had a little help from their brand partners and made some lucrative deals.
Remember when the future groom posted a picture of him lounging on a yacht with some elit Vodka from his bachelor party? Matt Kirschner, partner at influencer marketing and experiential events agency Talent Resources, estimates this partnership was worth about $150,000.
Of course, some partnerships are more about the brand building than the actual price tag. Kirschner suspects this was the case when it came to the Quantico star's partnership with Tiffany & Co. Not only has the actress posted pictures of her diamond sparkler on social media, but she also attended the jewelry company's Blue Book event in October and celebrated her bridal shower at Tiffany's Blue Box Café that same month.
"Well, I'm sure Tiffany is a mix of financial compensation and also product barter or trade, if you will," he explains. "For people like her, it's not just about money. It's about finding a brand that makes sense for her. She doesn't need their money. She makes plenty of money on her own."
Still, without knowing the details of her relationship with the brand, he estimates the deal is worth "low six figures" with "some sort of barter and trade situation."
"It's not ostentatious," he adds. "It looks like it's been done the right way on her terms."