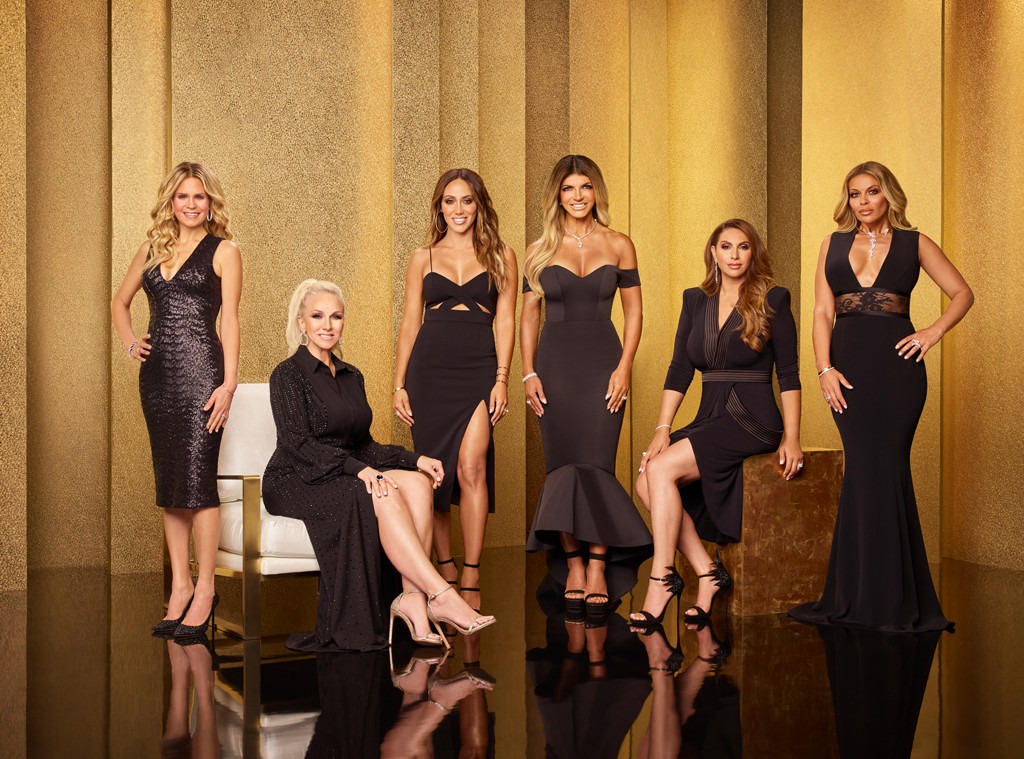 Bravo
Oh no. Is it Teresa Giudice vs. Melissa Gorga: Round 2? Or whatever round they're on?
In the below sneak peek from The Real Housewives of New Jersey's Wednesday, Nov. 21 episode, the sisters-in-law butt heads once again over Joe Gorga not spending time with his father. And then Dolores Catania gets involved. It's never good when another Housewife gets involved.
"What I hear her saying is that when you're around, he doesn't have time for his father," Dolores says in the clip below.
"Don't even say that," Melissa shoots back.
Dolores goes on to say she thinks Melissa and Joe should've been home on the anniversary of Joe's mother's death. Instead they were on a trip.
"I know Dolores considers herself family, but she's not, so she needs to stay the f—k out of this," Melissa says.
Teresa keeps up the comments, which just continues to upset Melissa and she comes out with a low blow about Joe Giudice. Watch in the clip above.
While the two sisters-in-law do fight this year, Melissa previously told us it's not like the past.
"No, we're not going to have knock-down, drag-out fights, but Teresa and I do fight this season. We do get into a couple arguments. It's sisters-in-law, we are family," Melissa explained.
See how it all plays out on The Real Housewives of New Jersey on Wednesdays, 9 p.m. on Bravo.
(E! and Bravo are both part of the NBCUniversal family.)