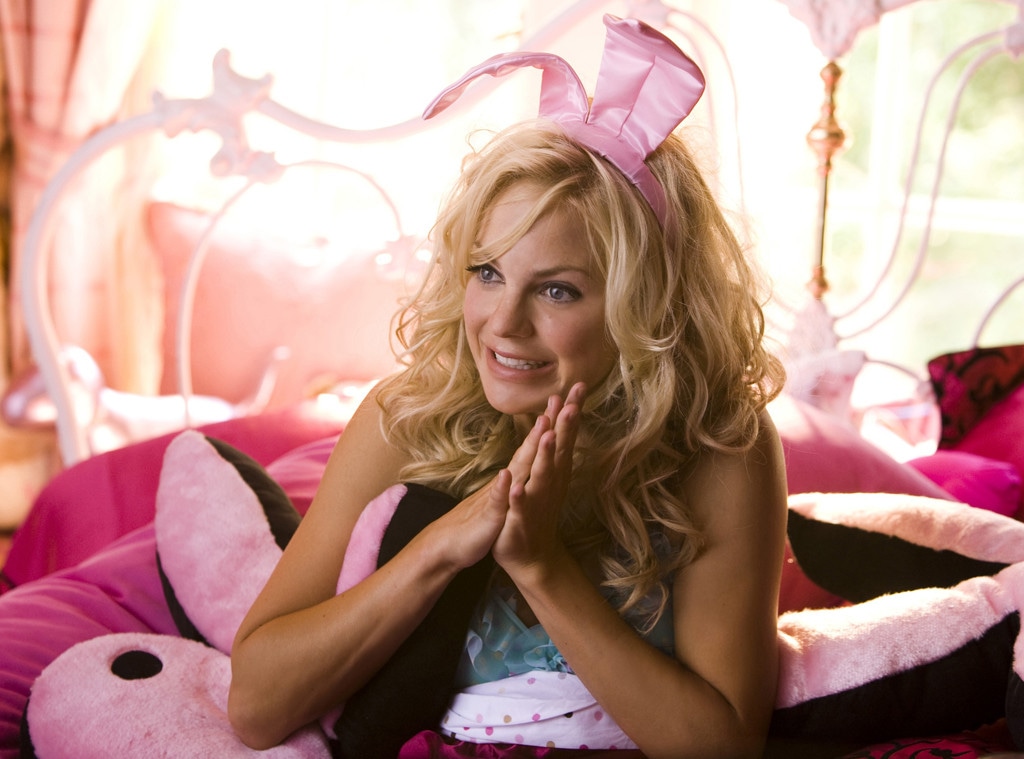 Happy Madison Productions/Kobal/Shutterstock
Grab your Playboy bunny ears, because everyone's favorite bunny turned sorority house mom is turning 42 years old!
Yes, Anna Faris, who played the adorable Shelley Darlingson in the comedy The House Bunny is 42 years old today, which doesn't seem right. Have you seen Faris lately? The woman has not aged a bit and she definitely doesn't look like she's in her 40s, but alas, she is and therefore it's time to celebrate.
Throughout her career the Anna Faris Is Unqualified podcast host has won fans over with her variety of characters on screen and her charming personality off screen. That's why we've rounded up the Maryland native's best and most iconic roles of all time to pay tribute to Faris and all that she's done so far in her career.
Whether you fell in love with her in The House Bunny or couldn't help but laugh at her character in Just Friends, Faris has a way of making everyone in the audience feel like they are her best friend, which we love.
Some fans have been on the funny gal's party train since her Scary Movie days—she was in four different Scary Movie films—while others became hooked on her comedic skills after she guest starred on Friends back in 2004.
Many remember her romantic comedy stretch with films like What's Your Number? and Mama's Boy, too. No matter how you discovered the actress it's safe to say that once you see Faris act you'll never stop rooting for her.
Even as a recovering alcoholic and single mom on Mom she's lovable.  In this comedy, her character isn't always nice or kind and she often messes up yet, we love her just the same. 
Check out all of Faris' big roles below and then vote for the one you'll never forget.
Happy birthday, Anna! You might be unqualified to give life advice, but you are totally overqualified at being a memorable actress.