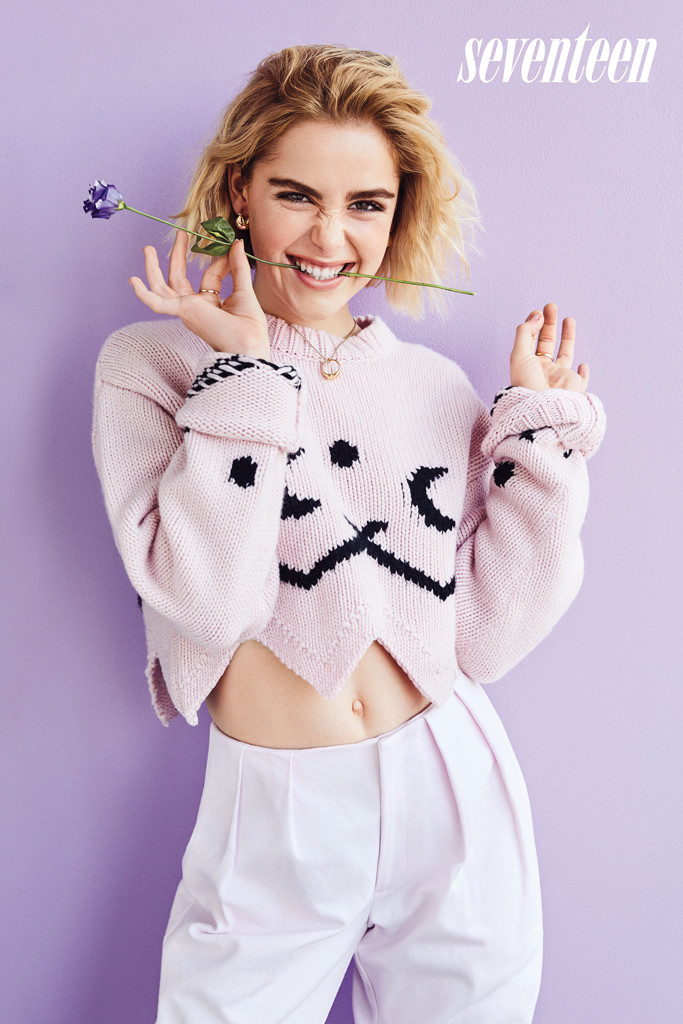 Allie Holloway/Seventeen
Kiernan Shipka has put a spell on Netflix. A good one, that is.
The 19-year-old actress is currently the star of Netflix's The Chilling Adventures of Sabrina, but you may also remember her as Sally Draper on Mad Men. Shipka is on the cover of Seventeen's December issue, where she opened up about dating, girl power and why the character of Sabrina Spellman truly resonates with her.
For starters, Shipka thinks it's "really cool" that her friends are "genuinely excited to watch the show." After all, Sabrina skews more to the age range of her peers rather than Mad Men.
However, there's another big reason why she feels so honored to play the role of the 16-year-old witch. "I'm unreasonably excited that young girls are going to get to have this character be an inspiration to them," she told Seventeen. "I think she is so strong-willed, has such a good heart, speaks her mind, stands up for herself, and questions things that she feels aren't right."