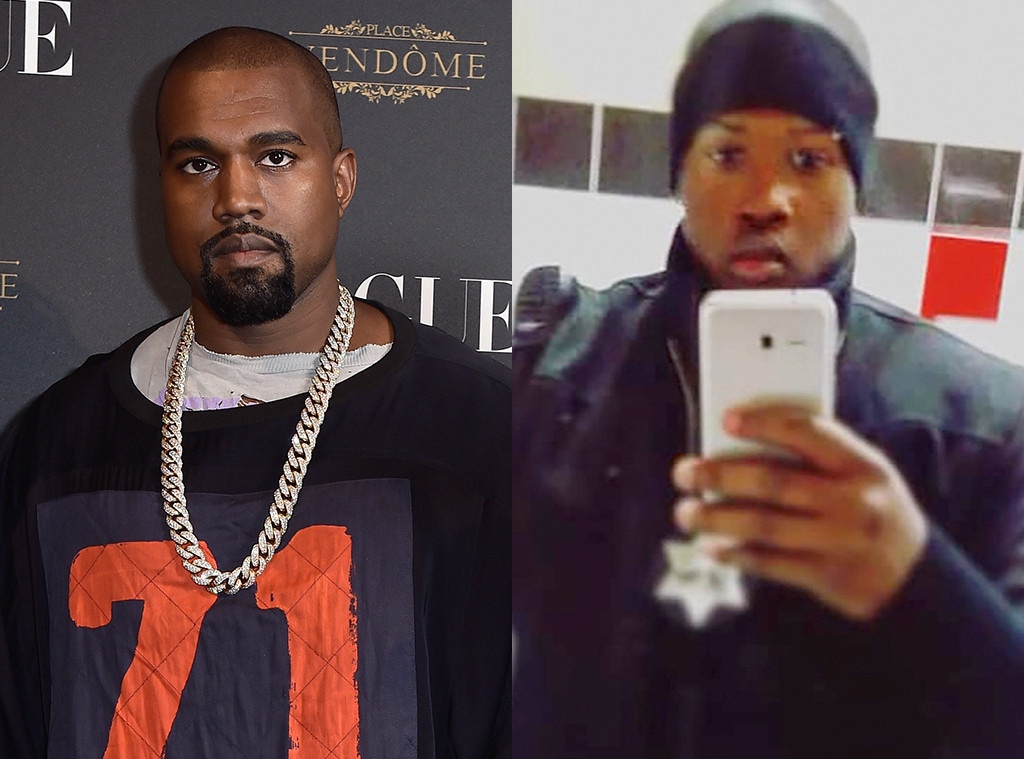 Pascal Le Segretain/Getty Images for Vogue
Kanye West has donated $150,000 to the family of Jemel Roberson, a black security guard who was shot dead by a white policeman last weekend at a bar just outside of the rapper's hometown of Chicago, according to multiple reports.
The 26-year-old was apprehending a suspected gunman at the venue, where he worked, when the officer opened fire at him, according to a federal lawsuit filed by his mother, Beatrice Roberson. The shooting was the latest in a series of cases that have involved cops killing black men under questionable circumstances, which have in recent years fueled nationwide debates about racial injustice and police brutality.
On Friday, a user under the name of Kanye West made 10 donations of $15,000 each to a GoFundMe page Roberson's family created earlier this week, fulfilling 100 percent of its $150,000 goal. The sum of the donations has since doubled.
Illinois State Police have said Roberson, who was armed when he was shot, was not wearing a uniform and ignored verbal commands to drop his weapon, while witnesses have contradicted that account, the New York Times reported. The police department is investigating the shooting and the white male officer who killed Roberson has been placed on paid administrative leave, according to CNN.
The lawsuit Roberson's mother filed on Monday calls the shooting "excessive and unreasonable" and seeks damages of more than $1 million.