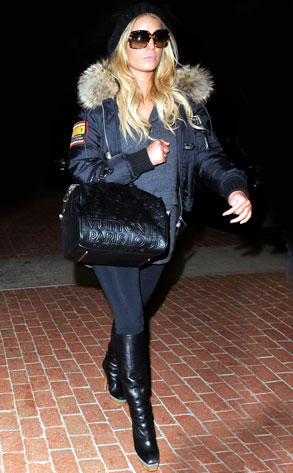 Brandon Todd/ Splash News
Just when we thought we were in the clear, having managed to make it through this week almost entirely Jessica Simpson-free, she had to go have a mini breakdown during her opening set for Rascal Flatts in Grand Rapids, Mich.
According to the Grand Rapids Press, she kicked off the whole mess by lamenting how much she missed Tony Romo right after the opening song. "I'm so excited, I get to see my boyfriend tomorrow," she informed the crowd. Tony came up again later when she dedicated "You're My Sunday" to him, telling everyone, "I love him so, so much!"
Then it got bad...