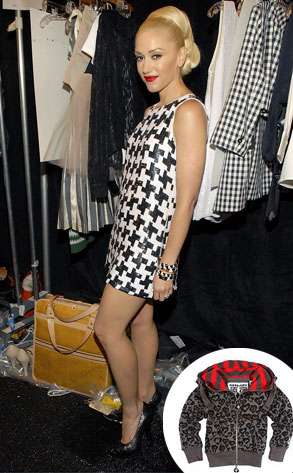 Kevin Mazur/ Getty Images, Harajuku Lovers
The "Hollaback Girl" is about to have to hand it back.
Several hooded sweatshirts from Gwen Stefani's Harajuku Lovers children's clothing line have been recalled by the U.S. Consumer Product Safety Commission and not because they are killer fashion in the good way.

The commission charges that "the jackets have a drawstring through the hood which can pose a strangulation hazard to children," although no such incidents have been reported.
The voluntary recall suggests purchasers of the RSL Hoodie and Lovers Leopard styles trim off the ties or return them for a full, $75 refund. The jackets were sold in Macy's, Nordstrom's and other retailers from August 2008 to January 2009.
No doubt the singer is relieved son Kingston Rossdale, 2, is more of a tee and tank top kind of guy.